We spoke exclusively to Celtic star Efe Ambrose ahead of the new Scottish season
We spoke exclusively to Celtic star Efe Ambrose ahead of the new Scottish football season.
By Graeme Bailey
Last Updated: 02/08/13 11:53am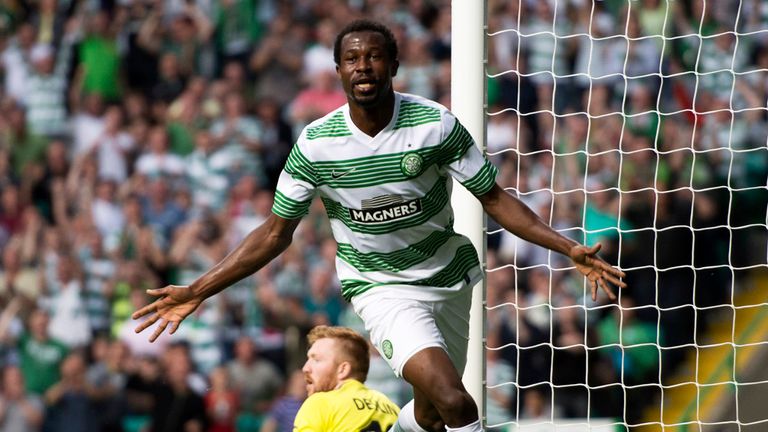 The Nigerian international defender played a pivotal part in the Bhoys' successes of last term which saw them canter to the SPL title, win the Scottish Cup and also make it to the last 16 of the Champions League.
But Ambrose admits that improvement is still possible and that needs to be Celtic's target in the coming campaign.
"We are back and ready for the new season," he told Sky Sports.
"It (the target) is always to do better than you did before, and we are working on that so for me I always want to improve and that is the same with Celtic. We did well in the league and the Champions League but we want to do better.
"We need to work hard and make sure we do better. There is no new challenge but we do have to improve."
The Scottish League Cup stopped Celtic from achieving the domestic clean sweep and he admits that winning all three domestic trophies is firmly in their sights.
"As I said, we need and can do better. We want to win everything and if we can do that then that is our target, as it will mean we have done better than last year," he said.
Ambrose himself is only just back after a long summer which saw him competing in the Confederations Cup.
"It wasn't too bad, it was good for me and I had a bit of a break, and that was fine for me," he said.
Ambrose made a huge impression last season in his first campaign in Britain, but he insists it was down to the club.
"Before I came here, I was watching the Premier League, and Scotland so I knew everything about it, which helped," he said.
"But I settled so well thanks to my team-mates, I got on very well with them straight away and they are good to be with and they all looked out for me, and the manager and backroom staff were terrific so it was easy for me to settle down."
As well as Celtic, Ambrose has a big season coming up as he hopes to be playing in the World Cup finals next summer.
"The World Cup is going to be big for me and for my country. We need to make sure we get there but come next year that will be my big target," he said.
"The Confederations Cup was great, it was almost more intense than the World Cup as it was all the champions and it was great for us to be in and it just makes us look forward to the World Cup more.
"We know how important it is for not just Nigeria but for the whole of Africa."