Celtic boss Neil Lennon adamant that Fraser Forster and Scott Brown will stay
Neil Lennon has insisted that Fraser Forster is not for sale and says there is no chance of Scott Brown leaving Celtic.
Last Updated: 17/08/13 1:06pm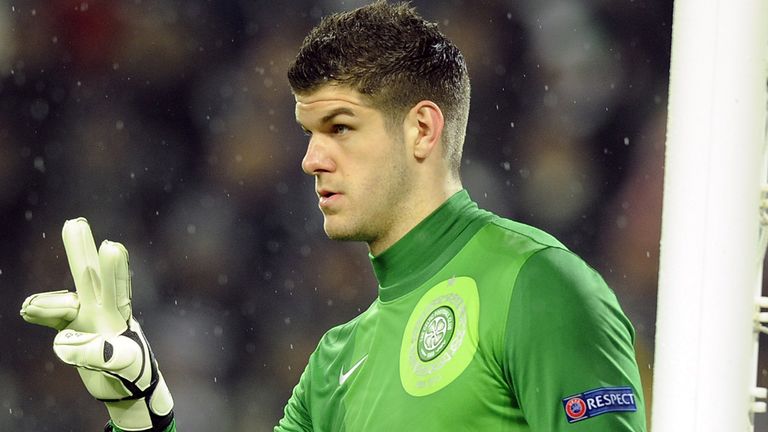 Both players have been linked with moves away from the club after impressive performances, but Lennon is not worried about losing either man.
He insists goalkeeper Forster will not be going anywhere despite recent speculation suggesting Benfica could be lining up a swoop.
"It's a rumour that's spread in the last few days. I don't know if they're trying to unsettle the player," said Lennon in the Daily Record.
"There has been no concrete enquiry for him. He's not for sale and there's no way I'd let him go.
"It doesn't surprise me but he's not for sale."
Lennon is also adamant that captain Brown will be staying at the club, saying he is committed to Celtic and has no interest in leaving.
"He is very settled here. He is midway through a long-term contract at the minute and has never made any moves to me about wanting to go," explained the manager.
"He's got a young family now and I think he sees ending his career here."
Striker Georgios Samaras does not believe there is any need for Brown to go and test himself in England when he is already at such a special club.
"His quality is at a really high level. He is the captain of Celtic, he has been here for seven years I think, six months longer than me," said Samaras.
"He is one of the captains of Scotland. Sometimes you don't need to go somewhere to prove yourself or for people to believe in you.
"His mentality is that he will never quit Celtic to go to a club in the Premiership and fight for 11th just to prove something. He will stay here and play European football and win titles."