Scottish football: Anthony Stokes keen to agree new contract at Celtic
Anthony Stokes admits he is keen to agree a new contract at Celtic as he enters the final year of his current deal.
Last Updated: 13/09/13 11:30am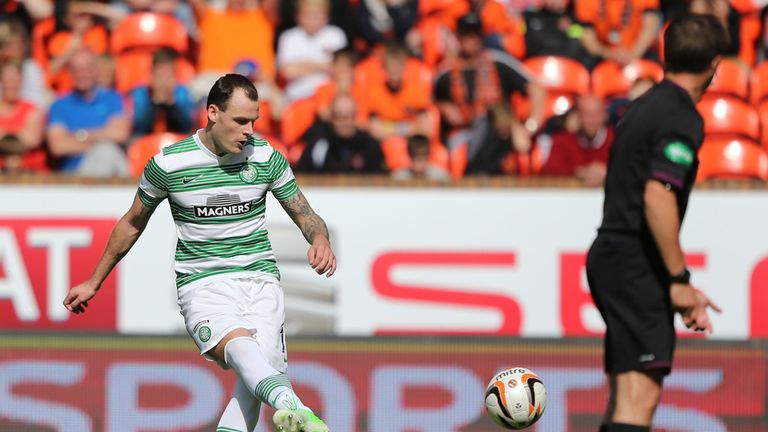 The Republic of Ireland striker turned down the offer of a contract extension in the summer but is keen to see his future resolved one way or the other.
The 24-year-old, who signed from Hibernian in 2010, said: "I am in the last year so the sooner it's done the better.
"It is one these things, it is not for me to say, I don't know how the club deal with other contracts, I don't ask questions.
"I am in my last year and I would like to get it sorted as soon as possible but it is not really down to me. There is not much more I can do."
Stokes is relishing the chance to make his mark in this season's Champions League having sat out all of last season's European adventure with an ankle injury.
"I am looking forward to it, massively," he said. "There were mixed emotions last year. There was a great atmosphere at all the games and it was great to watch the lads do so well.
"It was difficult but it spurred me on a little bit to work harder and try to come back stronger.
"We just have to go out and concentrate on our own game. We know it's going to be difficult against some of the best sides in the world so there will be no easy tasks.
"We just need to try and do what we did last year - stay compact and see what we can do."