Neil Lennon upset by TV image showing holding knife against him
Neil Lennon is dismayed by the reaction following Celtic's Champions League defeat against Barcelona on Tuesday night
Last Updated: 05/10/13 6:17pm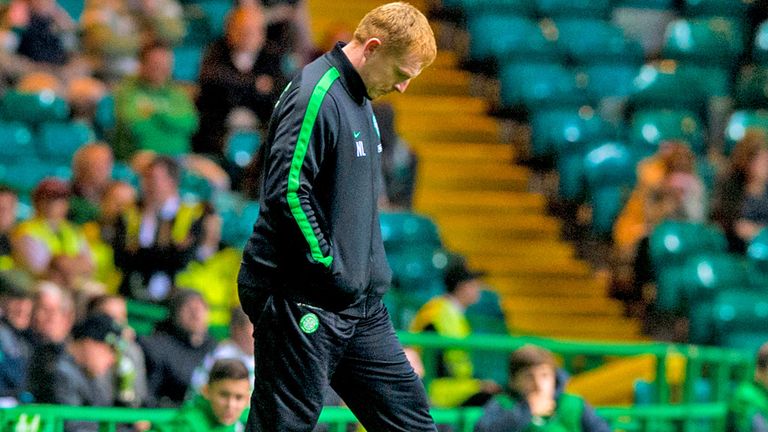 Photos emerged online just hours after the 1-0 defeat at Parkhead showing an unnamed individual holding a knife to a frozen television image of the Celtic manager.
And Lennon, who has previously been targeted by fake bombs sent to him in the post as well as a street attack which left him unconscious, is unhappy that there appears to be very little public outcry following the latest incident.
"You have to have a sense of perspective on this," said Lennon. "I mean there's a guy in the paper today holding a knife to a picture of me on a frozen TV screen but that is sort of laughed off.
"It is upsetting for my family more than anything else. It doesn't affect me all that much but what is concerning is the mindset of some people.
"Whether it's innocent or they think it's funny, for me it is disturbing. You like to think those days have gone but obviously not.
"I'll leave it to the proper authorities to deal with it," he continued. "It has been getting better recently. For the last couple of years I have been free to get on with my life and on with my job.
"But some people think it's a bit of harmless fun. If it is done in the privacy of the home fine, but why put it on a public forum?"