Celtic striker Anthony Stokes reveals frustration at contract impasse
Anthony Stokes admits he is no closer to signing a new deal at Celtic and has warned he could quit the club.
Last Updated: 07/10/13 3:18pm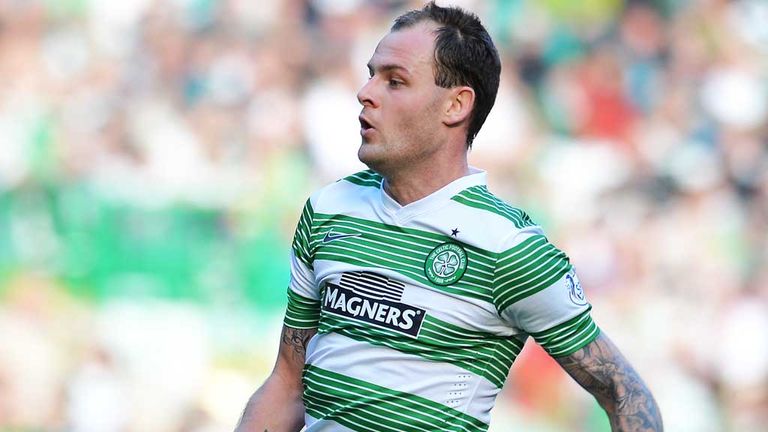 Stokes' current deal expires at the end of the season and he turned down the club's first offer of a new contract last year.
The 25-year-old is free to talk with interested clubs in the New Year and he admits he is finding the contract wrangle frustrating.
"I'm now getting to the stage where I can sign a pre-contract in a couple of months so if it stays like that I'll need to see what my options are and take it from there," Stokes told the Daily Record.
"I've always said I want to stay, that I'm happy here, but it's getting to the point where I haven't got long on my contract and every player wants a bit of security.
"We're not really close with the new contract - it's pretty much the same.
"I turned down the last deal and there's not really been too much discussion since then. I don't know what the problem is, I can't answer that."