Champions League: Mikael Lustig 'feeling low' as two major dreams come to an end
Mikael Lustig says he feels low after seeing two of his season's dreams go up in smoke during the past seven days.
Last Updated: 27/11/13 10:14am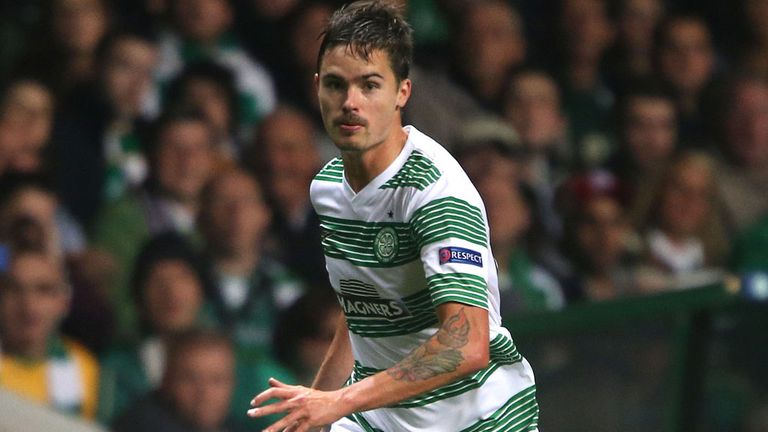 The Celtic defender played in Tuesday's 3-0 home defeat by Milan, which not only ended their chances of reaching the last 16 of the Champions League but also denied the Hoops a place in the Europa League.
This Parkhead loss followed on from last week's World Cup play-off matches when Lustig was part of a Sweden squad sent packing by Portugal in a two-legged tie.
Celtic's next match is a trip to Hearts on the first day of December and the 26-year-old admits: "I had a really big dream to go to the World Cup but now that's over.
"I also know what it's like to play in the last 16 of the Champions League but that's over too, so it's been a bad week.
"But we just need to go home, maybe be a bit sad tomorrow but then start focusing on Sunday."
Lustig also confirmed he may now bring forward an operation needed to repair a troubling hip injury.
And, as for their Group H clash with Milan, he added: "We played pretty well, had most of the ball and created chances.
"But it's typical, we haven't conceded a goal from a set-play for almost two years and now we've done it twice in one game.
"When we conceded those two goals from corners we had to go forward a little bit more but that allowed them to get their third.
"I don't think Milan created that many chances but to win games at this level, you need something extra.
"We needed to be good in our own box and also be good in theirs. We didn't do either today."