Transfer news: Celtic told to forget about Huddersfield striker James Vaughan
Cetic have been warned any approach for Huddersfield striker James Vaughan will be met with short shrift.
Last Updated: 05/12/13 4:07pm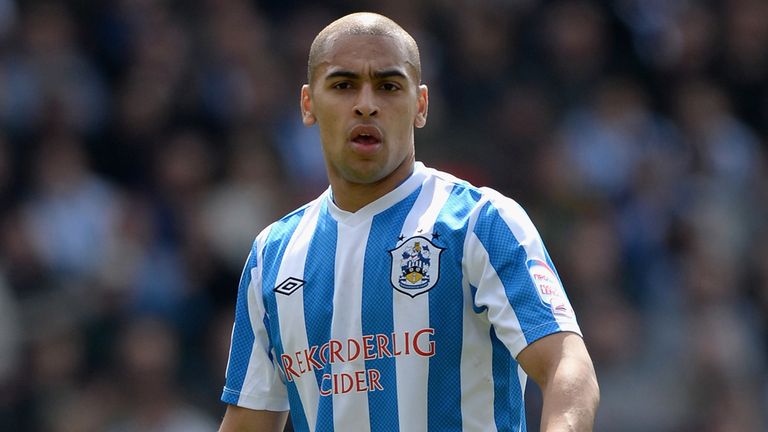 Hoops boss Neil Lennon has been a frequent visitor at the Terriers' recent games with the lure of Vaughan, who currently has 10 Sky Bet Championship goals to his credit, believed to be the contributing factor behind his attendances.
Lennon was present for the 2-1 win over Burnley at the John Smith's Stadium on Saturday and was pictured in the crowd during Tuesday night's 1-0 win at Bolton as well.
However, Huddersfield boss Robins, who jokingly referred to the Northern Irishman as "my friend Lenny" after their most recent triumph, insists any potential move for his star striker will be rebuffed.
A bid of over £8million swayed the Terriers when Blackburn came calling for their last prized asset Jordan Rhodes, yet Robins reiterated the Yorkshire club will not budge on Vaughan's availability.
"I don't know if he is thinking of an irresistible bid... it doesn't matter what sort of bid it is, he'll get short shrift," said Robins.
"There's absolutely no way on this planet that we'll be parting with Vaughan, and certainly not in January. He need not waste his time."