Celtic boss Neil Lennon uncertain if Joe Ledley and Georgios Samaras will stay
Celtic boss Neil Lennon has confirmed he has no idea if Joe Ledley and Georgios Samaras plan to sign new deals.
Last Updated: 20/12/13 6:06pm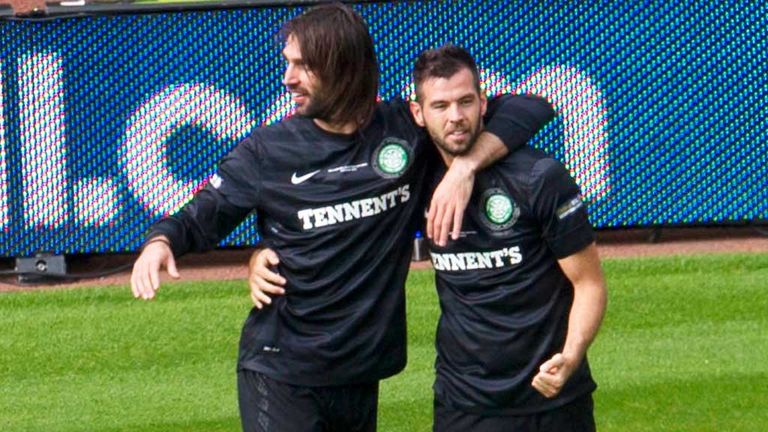 Midfielder Ledley and forward Samaras have both been given new offers from the Scottish champions, but are yet to reveal if they wish to stay at Celtic Park.
When asked if he believes the duo may leave Celtic in the January transfer window, Lennon said: "The honest answer would be, realistically, yes. The contracts are up in the summer.
"We are getting to the point where there will be a lot of speculation about both players but we have made it clear that we are willing to speak to them and we have spoken to Joe already but we have had nothing back.
"(They are) two players that we don't want to go but we can't force them to stay although we are doing everything we can at the minute to do that.
"But we have had no indication of what the players want to do. The ball is very much in their court at the minute.
"We are planning for next season anyway but obviously we would like some indication of what they are going to do. It is a difficult situation for us and for them.
"I spoke to them both personally a while back but I have had nothing back since. I have no idea if there are any offers for them, any interest in them. We have had no phone calls for them."