Celtic boss Neil Lennon believes it will be tough to remain unbeat for the rest of the season
Neil Lennon reckons it will be a tough ask for Celtic to go unbeaten for the remainder of the season.
Last Updated: 23/02/14 4:04pm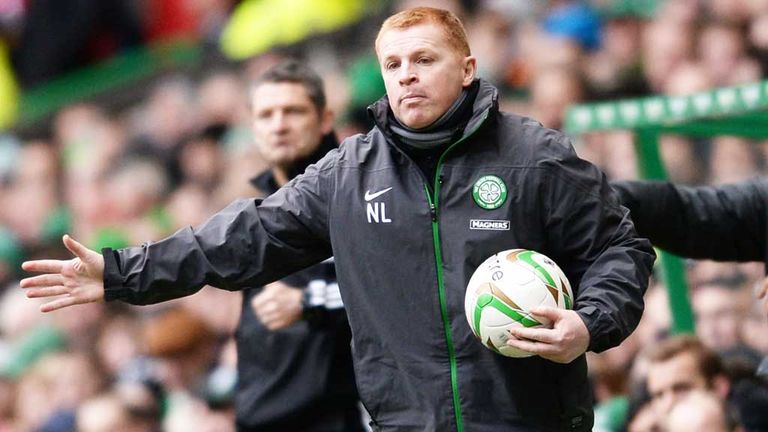 Not since the late 19th century has any Scottish team gone through a top flight league campaign without losing a game.
Lennon was part of the Celtic team that chalked up 33 league games unbeaten 10 years ago, which came to an end when they lost at home to Aberdeen.
And the Irishman takes his charges to Aberdeen on Tuesday to play their Scottish Cup conquerors, and the last team to score against Celtic in the Scottish Premiership in late November.
When asked about the unbeaten league run, Lennon said: "It may be a step too far but it's something that is really motivating the players and ourselves to try to achieve.
"That's 26 now, and now we look forward. There is plenty to play for still and that's what is motivating us all.
"It's fantastic consistency and we are going to get tested again on Tuesday at Aberdeen. That's a great game to go into and we will look forward to that on top of another productive day.
"They are playing very well and played very well at Celtic Park when they beat us a couple of weeks ago.
"They are the only team to score against us in the last couple of months so I think the players will be looking forward to that challenge."