Scottish Premiership: Neil Lennon says there's no need for Celtic to sell Virgil van Dijk
Neil Lennon has insisted that Celtic have no need to sell Dutch defender Virgil van Dijk this summer.
Last Updated: 13/03/14 5:04pm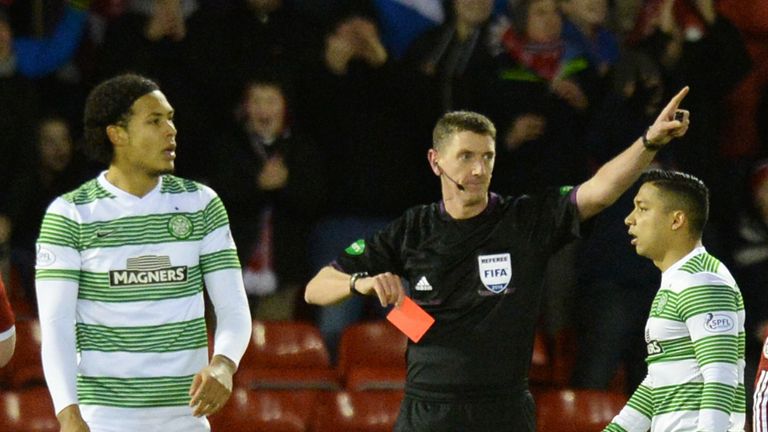 Van Dijk's agent Henk-Maarten Chin claimed his client, who joined Celtic from FC Groningen last summer, could be on his way to England at the end of the season.
"There has been no official approaches for Virgil yet, but that will come after the season ends," Chin was reported to have said. "I expect something will happen for him this summer - the intention would be for him to earn a top transfer."
Victor Wanyama and Gary Hooper left Celtic Park last summer to take their chances in the Premier League with Southampton and Norwich respectively, but Lennon is determined not to lose a third star player to England.
Speaking ahead of Friday night's match against Kilmarnock at Rugby Park - where Celtic could go 24 points clear of Aberdeen again with victory - the manager said: "I was disappointed with the timing of it and I think Virgil was disappointed too because he had no idea that it was coming.
"It is a bit premature. He is on a three-year contract here. I would guard against that. It is not on our horizon, as it were.
"He is one of our best players, we don't need to sell.
"We have brought him in and put him in an environment where he has thrived and prospered, he is our player.
"So whether they want to go or not, it will be down to us to make that decision."