Derk Boerrigter frustrated at not playing regularly for Celtic
Celtic winger Derk Boerrigter admits he is frustrated at not playing regularly in Neil Lennon's starting line-up.
Last Updated: 18/03/14 10:18am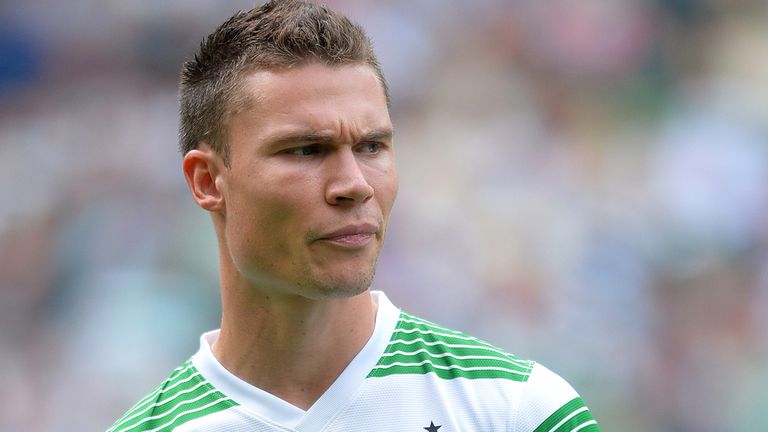 The Dutchman, who joined Celtic from Ajax last summer, has seen his first season at Parkhead interrupted by injury, meaning he has only started four league games.
The 27-year-old is now back to full fitness and he admits he will hold talks with Lennon if he cannot win his place back in the side.
"Celtic's current tactics don't work to my advantage," Boerrigter is quoted as saying in the Daily Record.
"The manager has asked me if I can eventually play on the left side of midfield in a Gareth Bale-type role and I like the sound of that. In recent weeks the team has been winning virtually every time and I have been a regular substitute.
"But it is my intention to get into the starting line-up in the foreseeable future. If that doesn't happen I will have to go and knock on the manager's door and we will need to talk.
"I have not come over here to sit on the bench. When I made my debut everyone, including the manager, raved about me. Sadly I've not got to play many games. I don't agree with those who say I am not cut out for the physical football they play over here.
"I spent three years in the Dutch second division and that demands other skills beside technical and tactical ability.
"I can draw confidence from having played in the Champions League. No manager would pick a player to face AC Milan or Barcelona if he didn't believe in him.
"It has been bitter for me to have my season overshadowed by my ankle injury. But once I am fully fit and back to my old level I know for sure that I can play an important role for Celtic."