Neil Lennon may rest some of his Celtic players once the title is secure
Celtic manager Neil Lennon says he will definitely consider resting some of his players towards the end of the season.
Last Updated: 22/03/14 2:04pm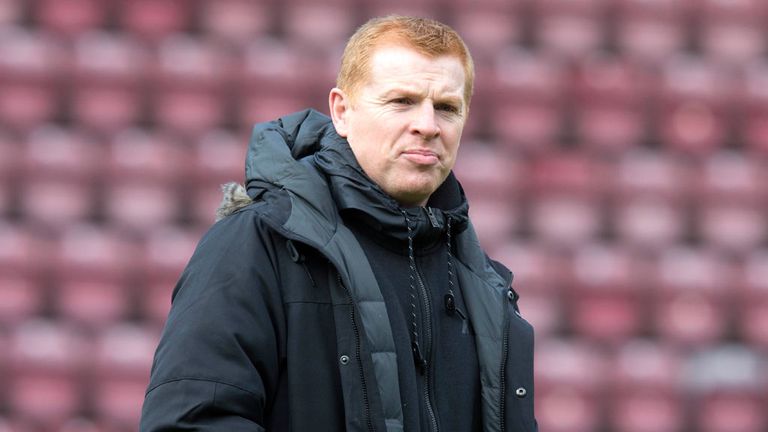 With the title secure last term, and Champions League play-offs looming in the summer, Lennon rested some of his regular starters for Scottish Premiership games towards the end of the campaign.
And he is likely to adopt a similar approach this term, particularly with the World Cup in Brazil to bear in mind as well.
Asked whether players would be rested once again, Lennon told Sky Sports: "We will certainly look at doing that. We'll have maybe three or four at the World Cup.
"I'm not sure how much break we are going to have between the World Cup and the qualifiers, if any at all.
"So, it may be something we'll look at towards the end of the season, once we have wrapped up the Championship in good time.
"I think we're really in a good place.
"We played really well (against Kilmarnock), second-half in particular, and we played really well a couple of weeks before, against Inverness.
"We are in a good vein of form and I think we want to finish the season in style.
"Obviously, once we have clinched the championship, we will be looking to build towards next season.
"The squad is starting to look a little bit more like it now, the new players are starting to bed in."