Celtic boss Neil Lennon does not think Rangers or Aberdeen will spend "big money"
Neil Lennon says he would be surprised if any of their rivals spent a lot of money in an attempt to challenge Celtic.
Last Updated: 27/03/14 4:33pm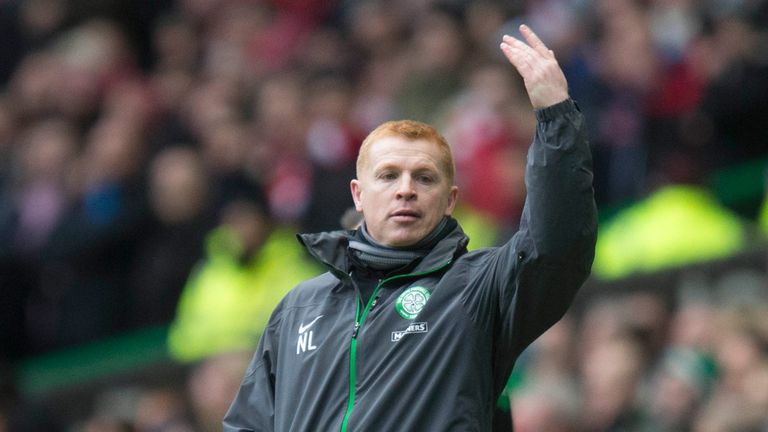 Lennon's side have almost clinched a third successive Scottish Premiership title already but Rangers and Aberdeen are hoping to break their monopoly at some point.
Rangers have just clinched the League One title and former director Dave King says he is planning a fresh share issue and is willing to put £30m into the club as they bid to catch up with their Glasgow rivals.
And, fresh from League Cup glory this season, Aberdeen chairman Stewart Milne told the fans the club will "do everything in our powers" to become more competitive in the league.
But Lennon said: "I think the owners of clubs are far too astute for spending big money and trying to chase it.
"I wouldn't imagine that would happen.
"I think they will build brick by brick over maybe the course of two, three, four seasons, and really try to close the gap.
"We haven't spent an amazing amount of money over the last couple of years, so we still have some stock in the bank if we need it or should we need it.
"But no, I can't imagine clubs like Aberdeen or Rangers, at this stage, will start throwing millions of pounds at it to chase it."