Scottish Premiership: Neil Lennon sets his sights on continuing Celtic's domination
Neil Lennon has set his sights on continuing Celtic's domination of Scottish football after his team secured the title.
Last Updated: 27/03/14 9:19am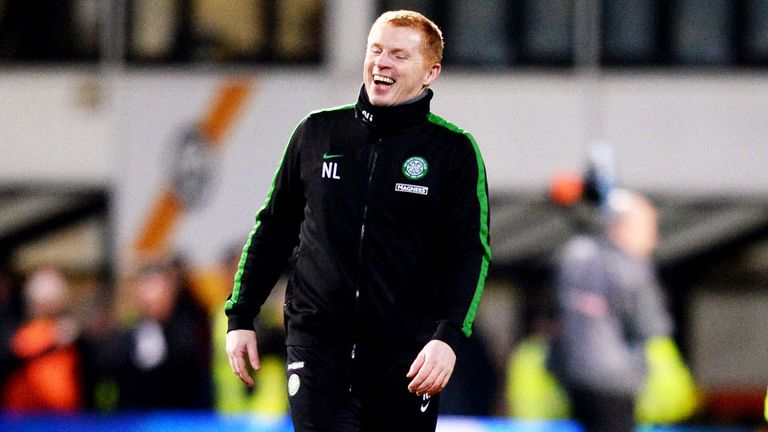 Lennon guided his team to the Scottish Premiership with a 5-1 win over their old Glasgow rivals Partick Thistle at Firhill.
Celtic have clinched their third title in succession having lost just one league game this season.
Critics have been swift to point out Celtic's failure to add the domestic cups this year as the side have become Scottish Champions for the 45th time, but Lennon concedes he will demand a better return in silverware in the next campaign.
Lennon said: "Nine (league titles) now since 2000/2001 so domination continues and you can see the progress the team is making.
"(We want to) improve on our Champions League this year, we had a great year last year, and obviously in the cup competitions try and improve on that as well
"But in terms of our league form, our consistency and the quality of performances has been fantastic, it's what the Celtic public demand and it's certainly the style of football that is very, very pleasing at the minute.
"We lost seven last year and ended up with 79 points. We looked at the Champions League and how much that took out of us.
"The Champions League this year took a bit out of us as well but we wanted to stay focused on being consistent in the league and we'll come back next year and try and improve on our league form and certainly our cup form as well."
Lennon also dismissed suggestions that Celtic strolled to the title because third-tier Rangers have yet to play in the Scottish Premiership.
"We're just an outstanding team, we're an outstanding club at the minute," Lennon said.
"It's brilliantly run, the strategy is spot on, I've got really good people working behind the scenes and I've got a fantastic football team.
"Great bunch of boys with attitude and enthusiasm, their will to win is everything you could ask for from a manager and I'm very, very proud of them and we march forward."