Transfer News: Celtic linked with Nick Powell as Neil Lennon lines up summer signings
Celtic manager Neil Lennon is putting together his summer transfer plans and watched Arsenal against Wigan last week.
Last Updated: 20/04/14 1:33pm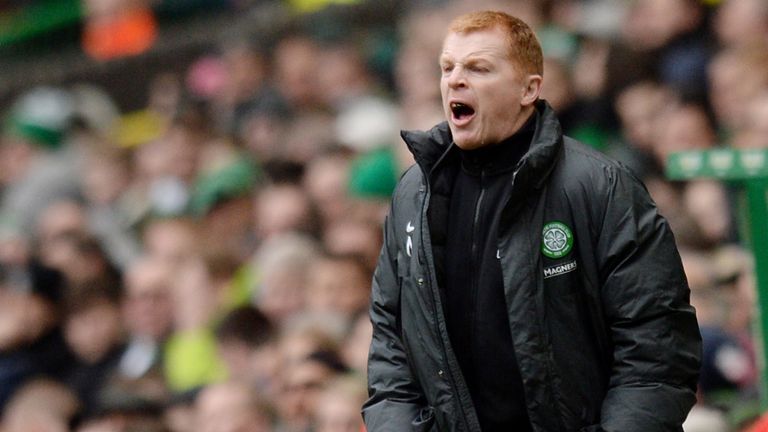 Lennon's side have already wrapped up the Scottish Premiership title and the Northern Irishman wants to strengthen his squad ahead of next season's UEFA Champions League qualifiers.
Reports have linked Celtic with a move for Nick Powell, who is on a season-long loan at Wigan from Manchester United and appeared as a second-half substitute against Arsenal at Wembley last weekend.
"We are looking now to build for the Champions League qualifiers," said Lennon in the Sunday Mail.
"I was at Arsenal-Wigan last weekend, looking at a couple of players down there and some of the staff are away looking at potential targets.
"The phone is beginning to hot up with agents and potential players, and we're just going through those lists.
"We have the capacity to spend if the player fits the criteria of having resale value.
"So you're looking at players around the 23/24 mark. You bring them in and, if we can make them better, sell them.
"That's the strategy we've adopted for three or four years now and it's a strategy we have to adopt. It'll depend on any money coming in for players as well. If it does, the majority of that will be spent on outgoings."