Transfer news: Celtic forward Giorgios Samaras shrugs off speculation on future
Celtic forward Giorgios Samaras has ignored question marks over his future and heaped praise on the club.
Last Updated: 01/05/14 2:47pm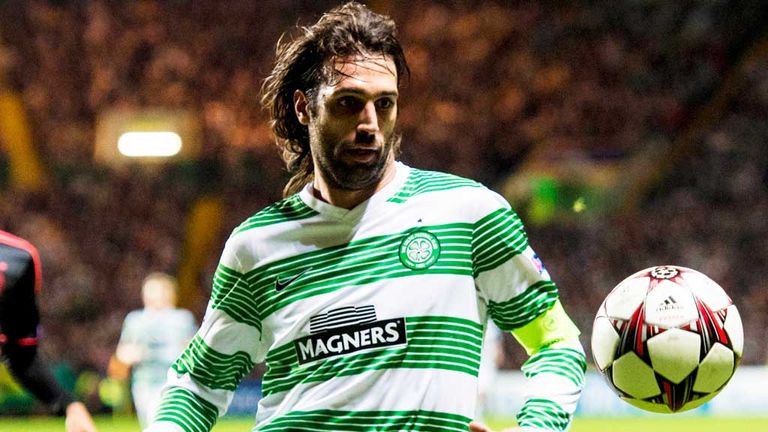 The Greece forward, 29, has made over 250 appearances for the Bhoys since joining from Manchester City in 2008 but is out of contract in the summer and may end up leaving Celtic Park.
Samaras told the Celtic view: "When I started playing football, I always wanted to stay at a club for many years. I didn't want to change clubs like other players do, moving every two or three years.
"I wanted to love a club and for it to love me back, so they could remember me for something. This club for me is Celtic.
"I have seen players coming here for six months, one year or two years and maybe they have played 60-70 games and they won't be remembered.
"I couldn't imagine when I first came here on loan for six months that I would stay for another six years. It's a great achievement to play 250 games but it is just a number.
"I have tried my best and tried to help my team mates be successful. But the most important thing is that it's good for me to know that I have a connection at the club and that's really important. I am not a passenger.
"I started my career in Holland and stayed for five years and had a bond with that club and I wanted my next step to be similar.
"That didn't happen at Man City but from the moment I came here on loan as the season finished, I was 100 per cent sure that this was the club I wanted to be at.
"If you see souvenirs, I have from football - awards, hat-trick balls, medals and trophies - they are all from Celtic. When I retire I will have my hall of fame and everything there will be Celtic."