Scottish football: Celtic manager Neil Lennon unfazed by Anthony Stokes controversy
Celtic manager Neil Lennon is unfazed by the off-field controversy surrounding striker Anthony Stokes.
Last Updated: 06/05/14 5:16pm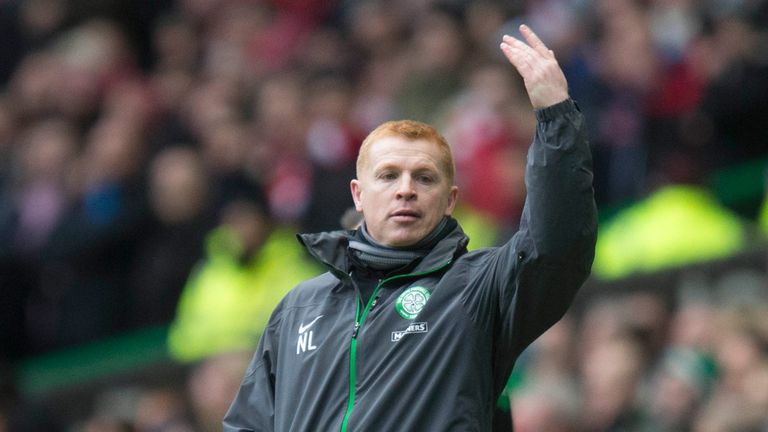 The Dublin-born striker, 25, was photographed by a newspaper while singing in a bar in the Falls Road, Belfast, and will be asked to explain his actions.
But Bhoys boss Lennon played down the incident, and said: "I have not spoken to Anthony, he is going to speak with the club today about it and I will be guided by what they think is best.
"It is not a major deal for me. Sometimes I think these stories are blown way out of proportion. They are not bad boys and people try to make them out to be something that they are not.
"They are a bit loose sometimes but I like that in their personalities, as long as we can channel it in the right directions."
Stokes is the second Celtic striker to find himself in hot water for off-field behaviour in recent weeks - police are investigating his forward colleague Leigh Griffiths over the content of his chanting in a pub prior to a Hibernian v Hearts game.
Lennon added: "I will wait and see what the police investigation brings and we will deal with it accordingly, regarding Leigh.
"I don't think Anthony has done a lot either. There is a code of conduct that they have to adhere to and that will come with experience and maturity.
"They are both playing very well but I am not using that as an excuse not to punish them, obviously if I feel the need to punish them then I will."