Scottish football: Celtic striker Leigh Griffiths has SFA hearing postponed
The SFA has postponed indefinitely Leigh Griffiths' disciplinary hearing over the singing of alleged racist songs.
Last Updated: 04/06/14 4:59pm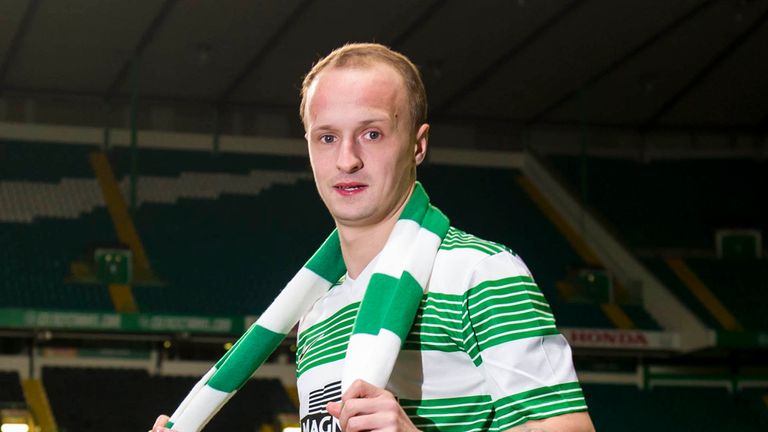 The SFA has been forced to cancel the hearing for a third time with Police Scotland yet to conclude their investigation into the incident, a video of which emerged in early April.
Griffiths, 23, is due to face charges of bringing the game into disrepute and acting against the best interests of football after footage appeared to show the forward taking part in a racist song sung by Hibernian fans.
An SFA spokesman confirmed: "Thursday's hearing has been cancelled but no new date will be set until Police Scotland conclude the ongoing criminal investigation."
Griffiths was initially charged by the SFA after being caught on camera singing "Hearts are going bust", but further video footage was handed to Police Scotland appearing to show Griffiths joining in a chant that Hearts player Rudi Skacel is a "refugee".
The SFA subsequently updated their charge sheet and decided to wait until Police Scotland had concluded its investigation before taking any action of their own.
Griffiths has scored seven goals in 14 games since joining Celtic in a £1m deal from Wolves during the January transfer window.