Europe: 'A big task ahead of us' says KR Reykjavik manager Runar Kristinsson
Last Updated: 21/07/14 9:56pm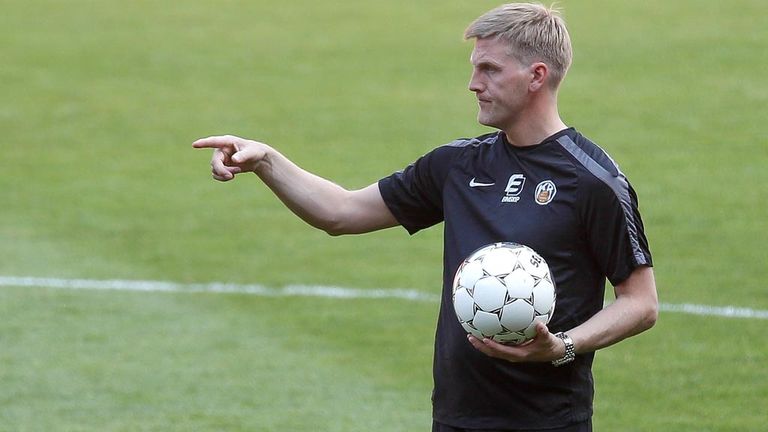 The manager of KR Reykjavik, Runar Kristinsson, says his team will focus on defence during the second-leg of their Champions League qualifier against Celtic on Tuesday.
With Celtic Park being used for the Commonwealth Games, the match has been switched to Murrayfield in Edinburgh where the Icelandic visitors will need to overturn a one-goal deficit.
And Kristinsson claims his side's best chance to create a shock is to defend well and break quickly on the counter-attack.
Kristinsson said: "It's a very big task ahead of us, we had a difficult game against them back home.
"Celtic had most of the ball so we'd expect the same. We defended well back home so we're going to see if we can do that again but mount some better counter-attacks this time and try to hurt them more than we did back in Iceland.
"I believe in it, of course, it's 11 against 11 and we'll try to put up some strategy to slow them down.
"Then, when we get a chance to attack we'll do that. That's the only way for us to get further in the competition - we need to score.
"But we're not rushing forward in the beginning, we need to start slowly and slow down the tempo a bit. We have to make sure we get good counters in."
Kristinsson is disappointed that Celtic Park will not be the venue for the second leg: "It's a pity for my boys that we are not playing in Glasgow.
"We would all like to live that dream of playing at Parkhead. Maybe one day in the future it will happen for us.
"But Murrayfield is a big stadium with a great pitch. The conditions are great and this is our prize for doing well last season.
"To come here, play in such a big venue, in front of a lot of fans, will be a new experience."