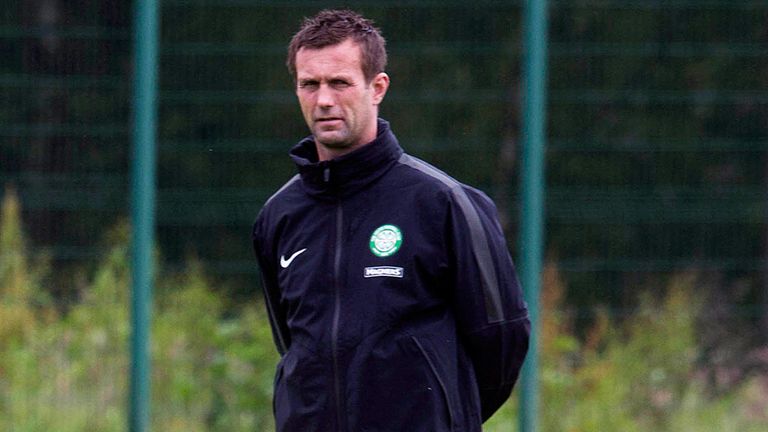 Celtic boss Ronny Deila is looking forward to his first game at Celtic Park after spending the summer travelling around Europe.
The Norwegian, who took over from Neil Lennon on June 6, has overseen a training camp in Austria, played friendlies in Germany and Finland plus Champions League qualifiers in Iceland and Poland.
Celtic travel to Slovenia to take on Maribor in the first leg of their play-off next Wednesday but before that Deila's side face Dundee United in their first home match of the campaign on Saturday.
"I have seen all Europe so that has been fantastic - and I hope we are still going on that road," said Deila.
"But I am looking forward to Saturday, of course, it is going to be a huge game for me, to manage Celtic at Celtic Park for the first time.
"I watched United at Aberdeen where they won 3-0. They have a good team, a good philosophy and I like the way they play. They are well organised and they have some good players as well so it is going to be a tough game. 
"They have won their first two games as well so you can say it is top of the table game even if it is early."
Deila admits he pushed himself too hard at the start of his tenure as manager in order to get himself and his side up to speed as quickly as possible.
"It has been a very hard time and very hard work," he said. "You can over-work a little bit and I think I did that in the beginning.
"When you go into a club you have to do everything as good as possible. You have to get to know a lot of new players, staff, culture, language, find a place to live - so many things and so many questions.
"Then after four weeks you have to start playing matches at the top European level. I have almost not seen anything else apart from my house and training centre and the media - you are my best friends.
"I am learning about what I need to do but I have to take my time to do it."
Watch Celtic take on Dundee United live on Sky Sports 3 from 12.45pm on Saturday