Wallace stays with newco
Lee Wallace has pledged his future to newco Rangers even though they will not be in the SPL next season.
Last Updated: 26/06/12 11:12am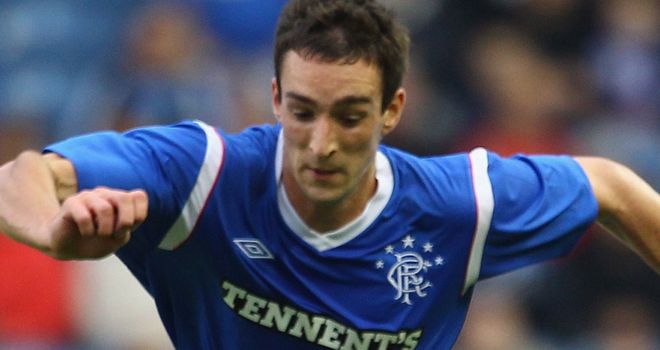 Lee Wallace has revealed he will pledge his future to newco Rangers even though they look unlikely to play in the SPL next season.
The Scotland left-back met with Sevco chief executive Charles Green to inform him that he would be present at pre-season training.
Aberdeen, Inverness and St Johnstone have all recently announced they will vote against newco Rangers joining the SPL, taking the votes against them up to six.
"When I arrived at Ibrox the support from the club, players and fans was fantastic," Wallace told the club's official website.
Faith
"The fans showed great faith in us all during tough times and I still feel I have more to show them during the remainder of my contract.
"My partner is expecting our first baby soon and my priority is to my family.
"This gives me the incentive to improve my performance and ultimately win trophies."
Wallace's announcement is welcome news to fans of the ailing club after Steven Naismith and Steven Whittaker declared they would be leaving the new organisation.
Decision
Rhys McCabe and Sone Aluko have both indicated they will also leave, while there are reports that Kyle Lafferty will become the latest senior player not to sign up with newco.
Wallace, however, refuses to condemn his team-mates and insists every player has the right to choose which direction to take his career in.
"My personal decision in no way condemns or judges those made by my fellow professionals as I believe each person has different circumstances and reasons which will determine the road they choose to travel at this particular time," he added.
"I respect the decision taken by each individual player."