SPL to meet over Rangers
SPL clubs meet on Monday to discuss their response to the decision to place the Rangers newco in the Third Division.
Last Updated: 15/07/12 10:39pm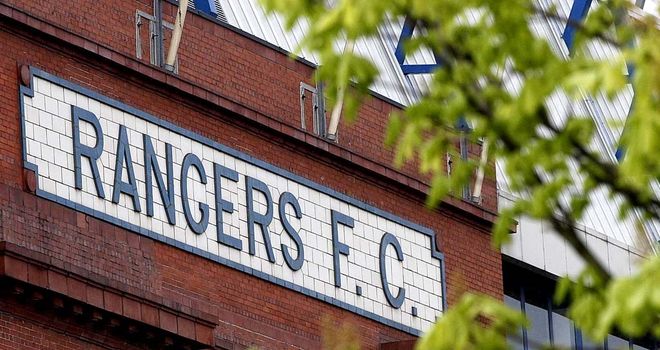 Scottish Premier League clubs meet on Monday to discuss their response to the decision to place the Rangers newco in the Third Division with fears over the future of a number of teams.
St Mirren chairman Stewart Gilmour revealed his own club were among those battling to stay solvent after Scottish Football League clubs rejected a plan to place the relaunched club in the First Division.
Gilmour's comments - accusing SFL clubs of damaging Scottish football - betrayed an expectation that the lower-league clubs would accept the reconstruction deal that accompanied the plan.
The scheme was formulated by executives of both leagues along with Scottish Football Association chief executive Stewart Regan, whose position has come under serious scrutiny.
On Sunday Queen of the South, one of the few clubs who voted for the First Division plan, hit out at Regan and SPL counterpart Neil Doncaster.
The Dumfries club said they only voted for the First Division plan because they believe it is inevitable the new Rangers will end up in the second tier, and wanted to ensure reform such as top-flight play-offs came with it.
Angry
A statement read: "We have been incredibly disappointed and angry at the actions and leadership of the senior members of the SFA and SPL throughout this whole saga.
"There have been statements, both public and private, that have amounted to little more than threats.
"The dialogue has been negative, focusing on and exaggerating the possible 'Armageddon' rather than rallying and actively trying to find solutions that all clubs and, more importantly, supporters would feel comfortable supporting.
"Instead we were presented with a set of proposals that no one was happy with.
"More importantly, the message from the governing bodies was that, even with a 'no' vote, they would continue to pursue the newco Rangers playing in one of the top two tiers next season.
"There has been a lot of talk about how this is not possible under the current rules, but as the saying goes 'where there's a will there's a way'."
Scepticism
There remains scepticism among many SFL clubs that the Ibrox club will start off in the bottom tier following Regan's earlier comments that he could not allow the game to suffer a "slow, lingering death" that such a scenario would, in his opinion, prompt.
SPL clubs now face a serious financial crisis, according to Gilmour, who warned of "catastrophic" consequences for his club. Inverness directors held emergency talks while Motherwell manager Stuart McCall admitted the decision would scupper any hopes of signing a player this summer.
However, both Hearts and Dundee United dismissed suggestions that the SPL's rejection of the newco Rangers would be reversed or that a breakaway was possible.
United said in a statement: "The club would not support any counter proposals for the formation of SPL2 or regarding any other route for The Rangers Football Club to join the SPL."
Hearts managing director David Southern said: "We certainly do not plan to go over any old ground.
"Rangers, as has been elected, will play in Division Three. That's how it stands at the moment and that's how we fully expect it to stand at five o'clock on Monday evening."