Lennon wants 'moral victory'
Neil Lennon has once again called for Rangers to be stripped of their recent titles if they are found guilty of signing players illegally.
Last Updated: 19/07/12 9:52am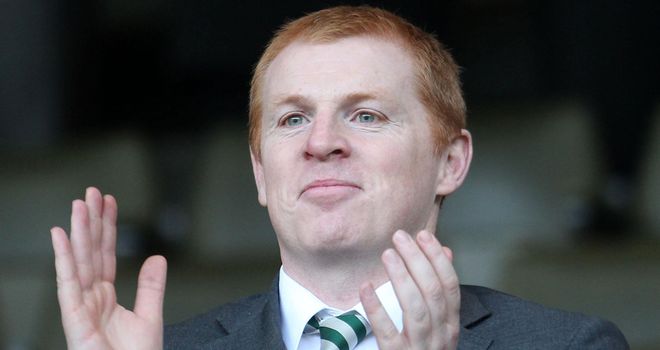 Celtic manager Neil Lennon has once again called for Rangers to be stripped of titles won over the past decade if they are found guilty of signing players on illegal contracts.
Rangers could face losing the five Scottish Premier League crowns and four Scottish Cups they won between 2002 and 2011 if allegations of wrongful registration of players is proven by an SPL commission's investigation.
Lennon would consider it "a moral victory" for the Hoops, who were runners-up for all five of their Old Firm rivals' most recent SPL successes.
Quoted in the Daily Mail, the Northern Irishman said: "I will see what the commission finds and, if they are found to have broken the rules, then they should be stripped of their titles.
"It will not change what has gone on in the past but I suppose there will be a sort of moral victory in that respect.
"It is not going to change my life now, by any stretch of the imagination, but it would be good to be changed for historical reference.
"I can't get that title or feeling back and it won't make a huge dent on my life from here on in. It would be a lot better on my CV, though. I wouldn't want the medals - just the recognition. That would be enough."
Integrity
Lennon believes the team who finished second or lost the cup final should be retrospectively declared winners rather than the competition be declared null and void.
But he added: "At that time, though, it might have cost players contracts, bonuses, managers their jobs and might have relegated teams.
"There are so many ripple effects to it. Again, you go back to the integrity of the game. Was it there? If not, then it should be investigated. That is all we ask for. We are in the game for the glory and then the money comes with it.
"The more successful you are, the more money you get but when you are a kid growing up all you want to do is to play football for a big club and to win things. That never changes."
Rangers chief executive Charles Green is this week continuing talks with the Scottish Football Association in a bid to agree a deal for the newco to gain membership of the governing body which will allow them to play football in the 2012/13 season.