Dundee United chairman Stephen Thompson: No Rangers favouritism
Dundee United chairman Stephen Thompson insists that Rangers will gain a quick return to the Scottish Premier League.
Last Updated: 26/10/12 9:49am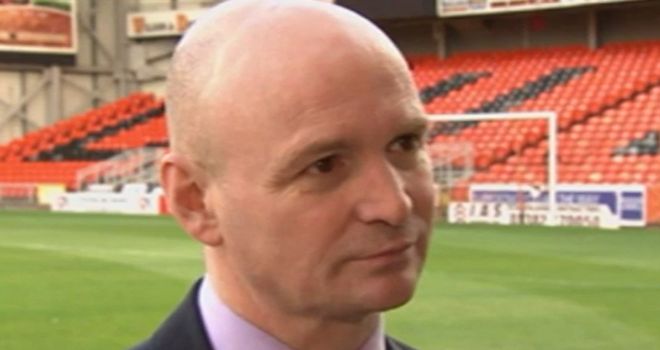 The Glasgow giants are currently playing in the Third Division in Scotland after their reformation in the summer and will have to gain promotion from the lower leagues to return to the top flight.
Thompson claims that Rangers will not be installed back in the Premier League and will have to earn back their place.
"Unless we get the voting structure changed I can't see anything happening at all," he is quoted as saying in the Daily Record.
"Rangers can't be voted back in. They've got to earn the right by coming back up through the leagues.
"I'm not saying it won't but I can't see it happening. There's no way the leagues will be reconstructed for them.
"In an ideal world you would like to see everything changed at once. But I can't see how 11 clubs would agree on the size of leagues, money redistribution and voting.
"It's a very different league this year. Dundee United are no worse off than we would have been if Rangers were still in the SPL. If anything we've gained from Dundee being in the SPL."