Rangers chief Green: SPL stole our money
Rangers owner Charles Green says the SPL stole the club's money.
Last Updated: 29/10/12 7:10pm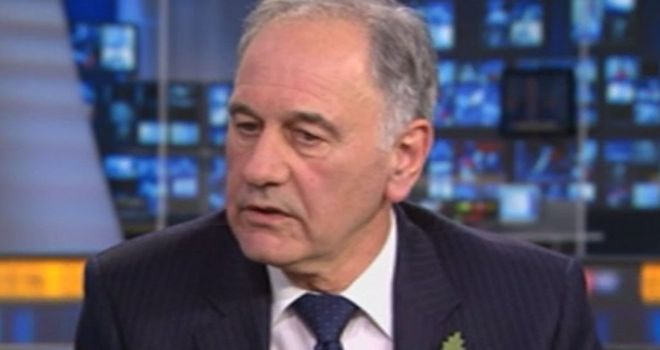 The fallen SPL giants were relegated to the Scottish Third Division following their re-launch as a new-co and Green says unless there are big changes he never wants to play in the SPL again.
"We were thrown out of the SPL, they stole our money that we were due from the previous season.," Green told Sky Sports News. "They are now pursuing title stripping.
"There was money due to Rangers football club from Sky and part of the Sky Cheque was for finishing second in the league. That money has never been paid over and has been kept by the SPL.
"And this was part of the five-way agreement and we were saddled with loads of debts, liabilities that were old-co but then when it was new-co's turn and they changed the rules again.
"For me it is very difficult to forgive and forget," added Green. "And I'm going to deal with these issues as I can over the next few years."
"I said recently, I'm not going to leave until we see Champions League music played at Ibrox and I'm sticking by Ally McCoist until we get to that position."
However, Green insisted on TalkSport earlier that the club would not play in the SPL while he remains owner.
"While I'm chief executive, Rangers will not play in the Scottish Premier League. If that situation arose, I would go out to the fans, as we did earlier in the year. But my position wouldn't have changed. If they wanted to go back into the SPL, then fine. But I won't be chief executive."