Rangers confirm Walter Smith has agreed to take a position on the club's board
Rangers have confirmed that former manager Walter Smith will return to the club as part of the board of directors.
Last Updated: 11/11/12 8:54pm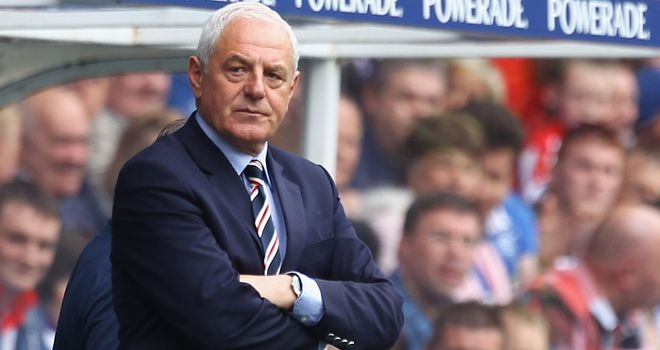 Smith and retired Glasgow businessman Ian Hart have agreed to accept the role of non-executive directors in a huge coup for chief executive Charles Green.
Green has been attempting to bring Smith on board ever since the former Scotland manager launched a takeover bid just hours after Green's Sevco Scotland company took over at Ibrox in June.
Smith told the Rangers website: "It is a great privilege to serve the club that means so much to me in the capacity of non-executive director.
"Serious constructive efforts are being made to rebuild Rangers after a very difficult period in the Club's history and if I can play a part helping that process, I am willing to do so.
"Apart from being a former manager of the club, I am first and foremost a supporter and am no different from the many thousands of other Rangers fans who have shown they're willing to do what they can to ensure Rangers rises again.
"I must make it clear, however, that I will not be playing any role in the day-to-day running of the club or the team. It's the manager's job to run the team and the chief executive's job to run the club's affairs.
"The role I will fulfil is to bring my experience of Rangers and football in general to the board table and that is what I will do.
"The people who purchased the Club have shown over the last few months they are serious in their intentions to rebuild Rangers and I am happy, as many other fans have done, to lend my support."