HMRC are planning to appeal against Oldco Rangers' tax case victory
HM Revenue and Customs plan to appeal the decision of a tribunal which saw Oldco Rangers club win its tax case.
Last Updated: 04/12/12 4:38pm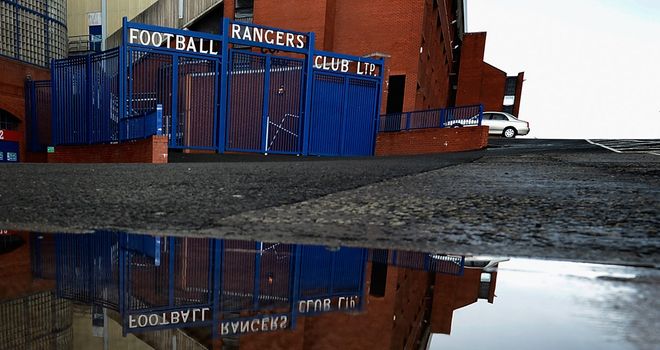 Oldco Rangers won its appeal in principle against an HMRC bill over its use of Employment Benefit Trusts (EBTs) from 2001 to 2010.
The tribunal stated that 'controversial monies received by the employees were not paid to them as their absolute entitlement'.
But a spokesman for HMRC said: "HMRC will seek permission to appeal the tribunal decision."
Parties need to apply to the tribunal to seek leave to appeal and the spokesman for the Government department stated the process has already started.
Rangers argued that the payments, thought to be around £49m, were loans rather than wages and not subject to tax.
A First Tier Tax Tribunal heard Rangers' appeal over the EBT bill and it delivered a majority verdict two weeks ago which allowed the appeal in principle and declared that the assessments of HMRC be 'reduced substantially'.
Oldco Rangers, which enterted administration on 14 February, were liquidated during the summer after it failed to negotiate a route out of administration through a company voluntary agreement.
The result of any appeal will have no impact on the current Ibrox side which was subsequently relaunched as a newco in the bottom tier of Scottish football at the start of the season.