Rangers chief executive Charles Green believes the club have a firm foundation
Charles Green deems the £22.2m raised from Rangers' share issue a perfect foundation for the club to build on
Last Updated: 19/12/12 5:54pm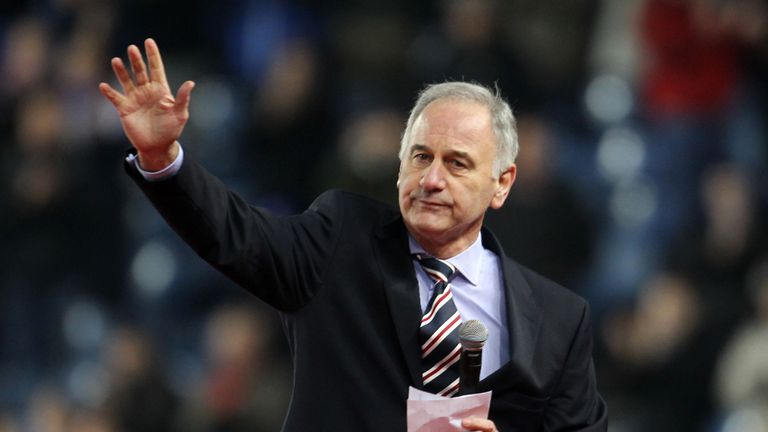 Green, Ally McCoist and finance director Brian Stockbridge were presented with a commemorative plaque from the London Stock Exchange prior to Tuesday's game against Annan, marking the successful listing of the company, with shares now trading.
The 3-0 victory over the Black and Golds marked the end of a decisive day for Green's side, and he was quick to thank fans who contributed over £5m in the lead up to Christmas.
Speaking to Rangers TV, Green said: "It's brilliant news and I think you remember on October 11 Ally and I announced that we would list the company before Christmas and that press release said that we would raise up to £20m, we actually raised £22.2m.
"So we have exceeded that by more than 10 per cent.
"And I think the important thing as well is that in seven days the fans have stumped up more than £5m.
"So a week before Christmas that is fantastic and I think it's important for people to understand that the reason the institutions invested their money so readily was because they saw the Rangers fans.
"They saw them turning here 40-50,000 to these games and that is what people have invested in.
"Not just Charles Green and Ally McCoist, we were only telling the story, it's about Rangers and its fans, the history and tradition.
"If we think back to when people said fans wouldn't support Charles Green well they have.
"We were then told that institutions wouldn't buy shares and they have.
"We've now exceeded all expectations and this is an historic moment for this club and the club has never been in this position."
Don't miss any live and exclusive football coverage this festive season. Click here to visit Sky Sports' Festive Calendar