Rangers director of communications: New structure plan is an 'abomination'
Rangers' director of communications says the proposed restructuring of Scottish football is an "abomination".
Last Updated: 09/01/13 12:25pm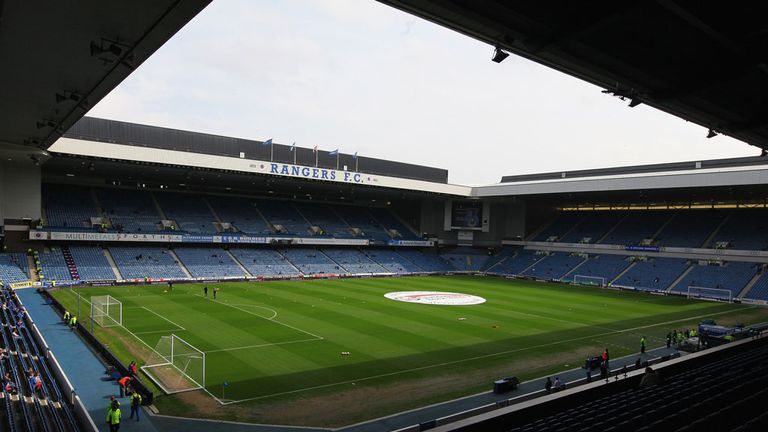 Rangers were forced to relaunch the club in Scotland's fourth tier due to financial irregularities which resulted in them entering administration and subsequent liquidation last year.
The proposals, which would see a new 12-12-18 structure and a merger between the SPL and SFL, have still be cleared by the clubs with a vote expected this month.
It is not clear yet how the proposals, if implemented, would affect Rangers.
But their director of communications, James Traynor, writing on the club's website, says the proposals would effectively render this season irrelevant and accused Scotland footballing powerbrokers in the SPL and SFL of hypocrisy.
"This abomination will now be pulled and stretched by selected members of the SPL and SFL in a desperate attempt to make it more presentable... 12-12-18. It's ridiculous, especially when you remember the two 12s will fragment into three eights," Traynor wrote.
"Yet this time supporters will just have to buy into it. Whatever happened to that new and bold notion that fans were all important?
"It isn't that long ago clubs, particularly those in the top flight, were solemnly insisting that ignoring the views of fans would be akin to financial suicide.
"Remember? It was when the game was wrestling with the problem of what to do with Rangers.
"All the clubs were squealing that the wishes of fans had to be granted. If you swallowed any of that bilge you probably also believed in sporting integrity. Of course it was all nonsense. Sporting integrity was a cloak of convenience, albeit a rather thin, practically transparent one, behind which club leaders huddled together to come up with sanctions.
"The sheer hypocrisy of what is happening within Hampden's corridors of power right now will be lost on them but let's not pretend sporting integrity or the wishes of supporters really are important to all those clubs pushing for this change.
"If they were listening to fans they wouldn't be sticking with a top division of 12, and if there was any integrity there would be no rush to bring in changes for the start of next season.
"If, as seems likely, the structure is altered for 2013-14 supporters won't get what they've already paid for, especially those following teams striving for promotion. Actually this entire season will be rendered meaningless.
"Sporting integrity won't merely be compromised, it'll be crushed but this is what happens when desperation slips in and throttles reason."