Charles Green believes Rangers making progress over compensation claim
Rangers chief executive Charles Green says Ibrox club making progress over compensation claim against former players.
Last Updated: 10/01/13 3:38pm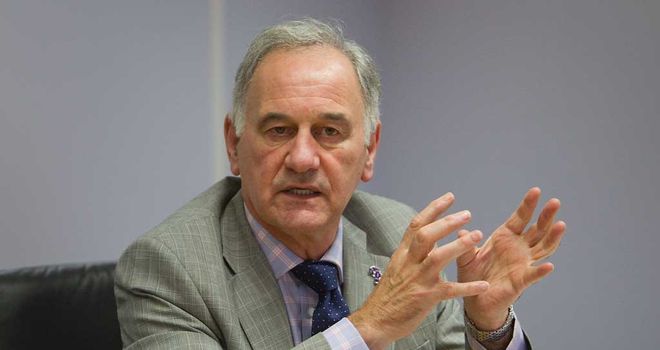 The third division side is in pursuit of Allan McGregor, Kyle Lafferty, Jamie Ness, Steven Naismith, Steven Whittaker and Sone Aluko who refused to have their contracts transferred to Green's newco Rangers.
And the Glasgow giants are also seeking compensation from Besiktas, Sion, Stoke, Everton, Norwich and Hull, the clubs the players joined before the start of the season.
PFA Scotland have raised a claim against both the old and new companies saying players were not properly informed of the process, while Rangers are pursuing the players through arbitration, believing they still hold contracts and are entitled to transfer fees.
Representatives from PFA Scotland and Rangers met at Hampden on Monday to discuss the ongoing dispute, and Green insists he is not going to let the matter drop.
Speaking on RangersTV, he said: "From our side it went as well as we could have expected. From the other side, I'm sure they will be disappointed.
"Clearly they wanted the commission to throw it out and rule that the SFA had no jurisdiction because the whole process of the first meeting was about jurisdiction.
"What we stated at the meeting was that newco wants to continue where oldco was. We have this slight anomaly where for a period newco were not members of the SFA from June 14 until being granted membership on August 3.
"It was those technical issues which caused some consternation but I was very encouraged with the meeting. It is still my position that these players breached their contracts and we are going to pursue them.
"Both parties were asked to go away and discuss various issues. We have been given until January 21 by the chair of the commission to come back to him.
"Hopefully, through the lawyers, we can come up with an agreement on these issues and at that point then the commission can start taking the thing forward.
"We are quite a way off from the position we want to achieve in terms of gaining compensation but we are not going to let this drop as I have said since June."