Rangers chief Charles Green is prepared to turn to sex discrimination laws against UEFA
Charles Green is prepared to turn to sex discrimination laws if UEFA block the club's attempts to leave Scotland.
Last Updated: 12/01/13 2:51pm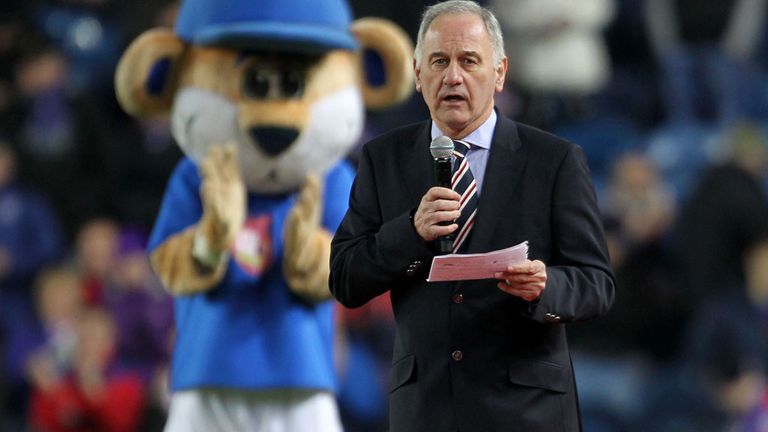 Green is incensed that proposed league restructuring would keep the Light Blues in Scotland's basement tier, no matter the outcome at the end of this season.
He told TalkSport: "As the structures stand now, there are not many options but I'm not one for hiding my light behind a bushel.
"People say you can't go into England because you are not allowed cross-borders (leagues).
"Well there is now a cross-border (league). You have a UEFA-sanctioned professional women's league in Belgium and Holland, so we have a precedent there.
"If there was an opportunity to join a cross-border league and that was challenged by UEFA, I would go to Strasbourg and challenge the sexual equality."
Green also claimed that Rangers would consider applying to join the English Conference set-up in their quest to escape Scotland.
"I could join the Conference and I would be in a higher league than I'm in. It doesn't matter to me (which league Rangers are in)," he added.
"I can tell you this, if the only option is to go into England and start at the lowest level, I believe Rangers fans would support that."