Rangers manager Ally McCoist on increased financial scrutiny
Rangers manager Ally McCoist has welcomed the increased scrutiny into the club's finances.
Last Updated: 08/02/13 6:06pm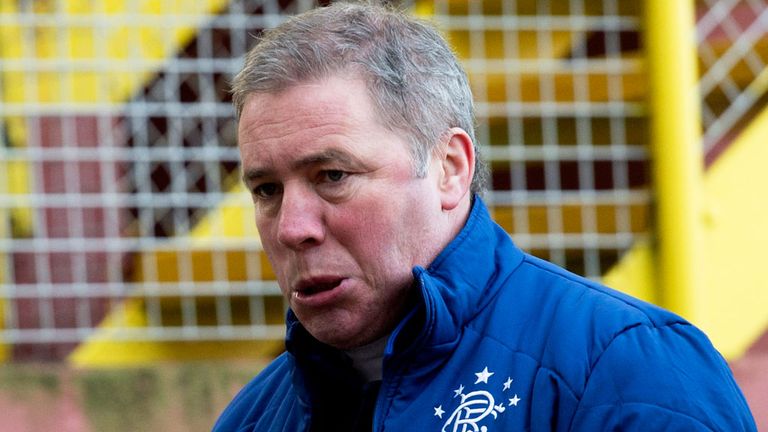 Amid suggestions finance firm Orlit will seek a winding-up petition over a £400,000 bill, McCoist insisted that transparency into the club's problems can be of benefit.
"I don't think that's a bad thing actually," said McCoist.
"Because of the recent history and going into administration just about a year ago next week, I'm actually delighted the finances of the club are being scrutinised.
"I don't have a problem with it at all. I'm aware that it's a natural thing, because of what's happened, for the finances of the club to be scrutinised even more.
"As manager and as a supporter, I'm all for it and I would hope the fans would think it's a good thing."
Looking ahead to Saturday's Third Division clash with nearest rivals Queen's Park, McCoist added: "They have given us two really, really tough games.
"We won both of them but in the last one, in particular, at Hampden we scored late on through Fraser Aird. They are second in the league for a reason.
"I've known Gardner Speirs for a long time and he's a good coach. I don't particularly go along with this part-time philosophy - I think Gardner has a full-time train of thought and his players have a full-time train of thought.
"They are fit boys, they are young and athletic and they are organised. It's a great game for us tomorrow and it will be another tough one."