Craig Whyte welcomes any potential investigation into Rangers role
Former Rangers owner Craig Whyte says he would welcome any investigation into his involvement with the Scottish club.
Last Updated: 14/02/13 9:30pm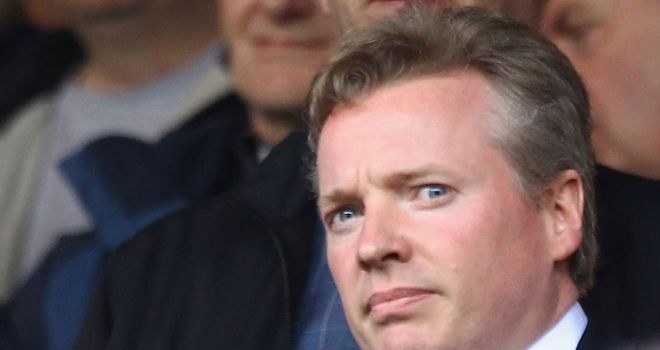 Thursday marks the one-year anniversary of the day the club was forced into administration by Her Majesty's Revenue and Customs over the non-payment of PAYE and VAT since Whyte's 2011 takeover.
Having subsequently seen their offer of a Company Voluntary Arrangement rejected by HMRC, the oldco Rangers was consigned to liquidation before a newco Rangers emerged and began life in the third division.
Whyte, who was banned for life from any involvement in Scottish football, has been heavily criticised for his time at the club but told Sky Sports News he would welcome a chance to clear his name.
"I welcome any fair investigation into anything to do with the takeover, the insolvency, whatever," he said.
"I would welcome that and be happy to co-operate with any of it and anybody will see there is no wrongdoing whatsoever."
The 41-year-old also strongly denied any criminal activity during his time at the club.
"If I was a crook or a wide-boy, do you really think I'm stupid enough to do anything remotely crooked at a high-profile football club?" he added. "The whole notion is just utterly ridiculous."
As for the SFA, who are suing Whyte for non-payment of a fine - handed out for 'bringing the game into disrepute' - he added: "They will not get a penny from me and we'll battle this one out in court and it will go on for a long, long time.
"A lot of things in this saga need to come out and the SFA need to be exposed and they will be. I've been advised I've got a strong case."
But the SFA have refused to respond, saying: "There's no merit in commenting on Craig Whyte."
To read more about how Rangers are getting on one year on from administration visit the club's official website here