Craig Whyte adamant he has never taken a penny from Rangers
Craig Whyte has denied taking as much as a penny out of Rangers during his time as owner of the club.
Last Updated: 15/02/13 6:02pm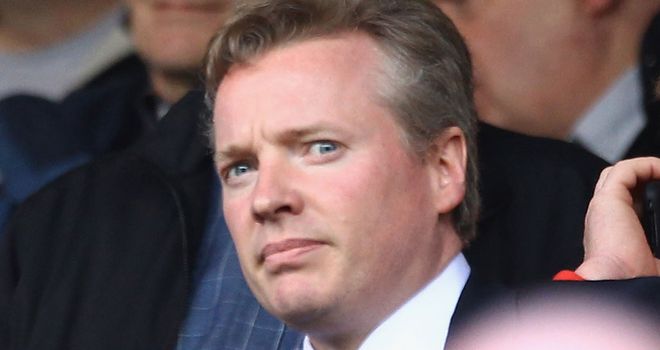 Whyte bought the club from Sir David Murray for £1 in May 2011 but within a year it had lost its top-flight status for the first time in its 140-year history.
During his tenure Rangers were placed in administration and consigned to liquidation after withholding £14m in tax and National Insurance and running up huge debts.
Whyte was subsequently banned for life from holding a position at any Scottish club but he is adamant he is not to blame for the club's demise.
Speaking exclusively to Sky Sports' Jim White, he said: "I can categorically state I have not had a penny out of Rangers.
"The club received £5.5m for Nikica Jelavic and there was a 15% sell-on clause, but none of the money came to me or any of my companies."
Asked if he thought Rangers fans would take him at his word, Whyte added: "There is a lot of misinformation out there but the facts are there in administrators' reports to show I did not take one penny out the club."
On selling the historic 16 shares gifted to the club by Arsenal at the turn of the last century, Whyte added: "I do apologise for that."
Arsenal gave Rangers the shareholding in their club after they helped them out of a financial plight of their own back in 1902.
"Every Rangers fan asks me why I sold them but at the time I was unaware of the sentimentality of those shares by a significant minority of fans," he said.
"It was a financial transaction and I didn't think it was a big deal. It was for a small amount of money, around £250,000, but if I offended or annoyed any fans I apologise."
On his successor Charles Green, he said: "I think he is doing a good job saying the things people want to hear.
"I just hope in the future the club is run on the basis it has to break even and not run at a huge loss-making position."