Rangers manager Ally McCoist calls for fans to be issued with 'safe' songsheet
Rangers boss Ally McCoist has called for fans to be issued with a 'safe' songsheet after 'unsavoury' singing at Berwick.
Last Updated: 25/02/13 5:22pm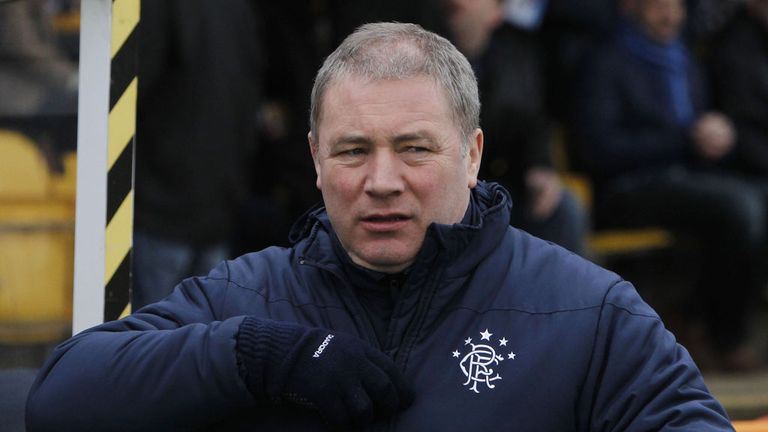 Sections of the Glasgow club's supporters came in for criticism after they were caught on camera singing sectarian songs during Saturday's 3-1 victory at Berwick Rangers.
Officials of the third division leaders issued a statement during the match expressing concern over the chants while the host broadcaster ESPN apologised to viewers offended by the singing.
Now McCoist is keen to ensure there is no repeat by the club informing fans of what songs and chants they can sing and which ones are considered unacceptable.
"If that eradicates the problem, then I'm all for it, absolutely all for it," he said.
"Anything that would move us forward and eradicate the problem that we had at the weekend would be helpful.
"It might seem like a drastic measure but if it helps, then I don't have a problem with it at all. In fact, I'd encourage it.
"There is no place for Saturday's songs in the modern game, we all know that. They are unacceptable and there is no place for them in a modern society.
"We are doing our best to move forward and some massive, massive steps have been taken.
"The weekend was obviously a disappointment but I'm not going to get too carried away with that disappointment because we want to keep moving forward again.
"I don't have any doubts that the majority of our fans want to leave those days behind us.
"We will move forward, because we have got a phenomenal fan base who have been nothing short of fantastic this season."