Rangers chief executive Charles Green insists club in great position financially
Rangers chief executive Charles Green insists the club is in a great position despite reporting a loss of £7million.
Last Updated: 04/03/13 1:48pm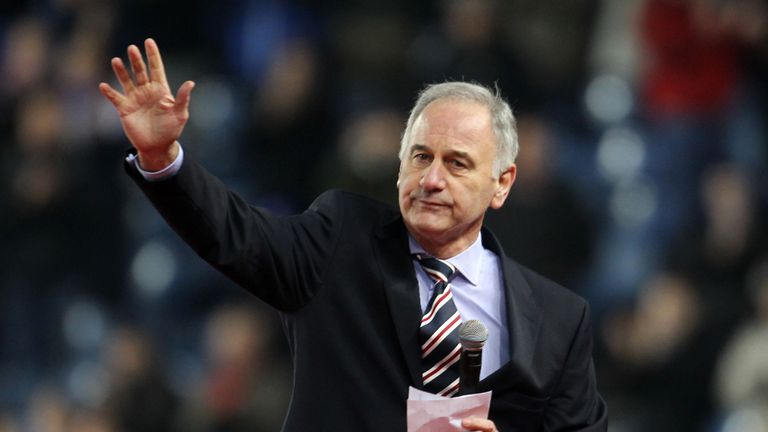 Interim results to 31 December show revenue of £9.5m, with operating expenses of £16.6m, while funds in the bank at the turn of the year sat at £21.2m.
Green believes the club are on a sound financial footing just a year after being placed into administration and demoted to the fourth tier of Scottish football.
Reflecting on the financial results, Green told Sky Sports News: "It leaves us in a very, very strong position because those figures cover the period where we weren't even a member of the Football Association in Scotland, and we had huge wage bills when we first went in which have been trimmed down.
"It has been a very, very challenging six months looking to where Rangers were in administration to the successful float [on the stock exchange] in December which raised £35million."
Green insisted Rangers boss Ally McCoist will have funds to invest when the club have their transfer embargo lifted in September and believes that the future looks bright.
"Ally [McCoist] will get cash to spend, but because of the transfer embargo that won't happen until January next year," he said.
"But as you can see we are 23 points ahead of our nearest rival and we will win the league in the next few weeks. Rangers is in a great position and we have overturned the problems that brought the demise.
"Murray won the case against HMRC and then on Thursday the Lordship [Lord Nimmo Smith] announced there had been no benefits (from the EBT case) and sporting integrity had not been compromised.
"I think Rangers, Rangers fans and it's investors are in a great position."