Rangers boss Ally McCoist confirms interest in Dundee United captain Jon Daly
Rangers boss Ally McCoist has confirmed his interest in Dundee United captain Jon Daly.
Last Updated: 05/03/13 4:53pm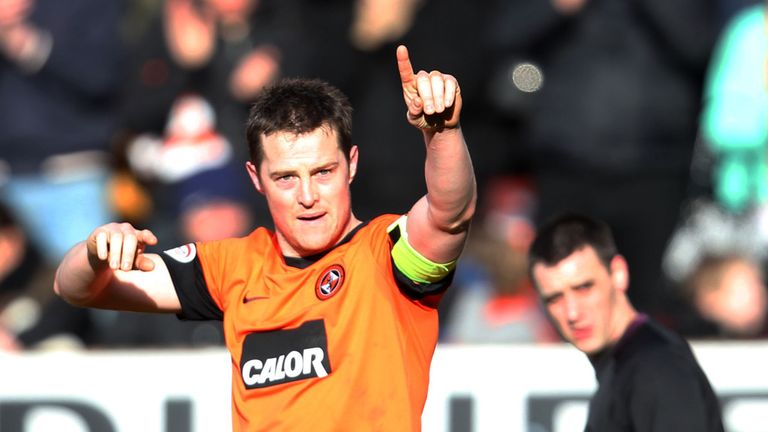 The 30-year-old striker will be out of contract at the end of the season, entitling Rangers to offer him a contract despite being under a transfer embargo until 1 September.
And while McCoist has confirmed he has started planning for next season, he also confirmed Daly has caught his eye.
Speaking to RangersTV, McCoist said: "All we are doing is registering a note of interest in players and Jon is one of a number who are out of contract with their own clubs at the end of this season. We're just confirming that status with the clubs.
"There is nothing more to tell, nothing more to say but we are looking to bring players to the club and they have to be free transfers. We aren't able to register them until September 1 but he is one of a number we are looking at.
"He ticks a lot of boxes but unfortunately at this moment in time he ticks them for Dundee United. Time will tell whether we keep our interest in players like John but we are certainly looking to strengthen the squad for next year, that goes without saying."
Rangers cannot officially sign or register new players until their embargo is lifted, but they can offer a contract to free agents and players can feature in up to three matches as a trialist.