Charles Green seeks further legal advice about taking Rangers out of Scotland
Charles Green has admitted he is still considering the possibility of taking Rangers out of Scottish football.
Last Updated: 07/03/13 7:27pm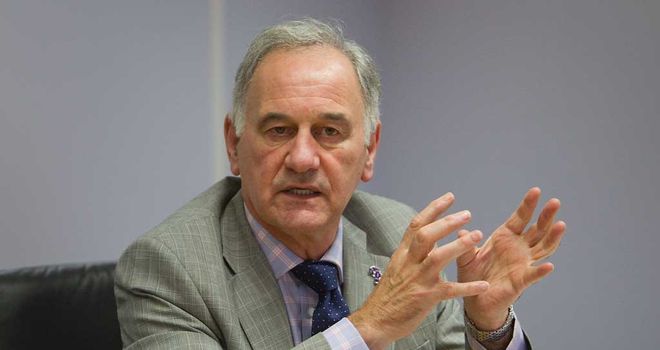 Green helped to relaunch Rangers in the Irn-Bru Third Division last summer after the club was consigned to liquidation, but he has become disillusioned with the Scottish Football Association's plans to reform the three leagues.
Under SFA proposals, Rangers could stay in the bottom tier of Scottish football, despite closing on the title, and Green has sought more legal advice about securing entry to English football.
"With what has happened to us in Scotland, I've had enough indications that Scottish football don't like or don't want Rangers, so I look at other options," he said.
"There's been lots of press and lots of discussions. I have taken legal counsel, because let's really be clear - it is a breach of European competition law to deny Scottish clubs, not just Rangers, any clubs, the right to play in England. That is against European law.
"I don't believe that the authorities would stand back and try to ignore that position.
"You just explain to me why a Welsh club can play in the English league but a Scottish club can't."
Green refused to confirm whether he had held talks with the Football Conference, but admits that Rangers would have to start life in a lower league.
"We are taking further legal advice. It is not the day to deal with that but I would be delighted to be the chief executive of Rangers that took them into the English league," he said.
"I don't believe that even if there was a will, it would be right for Rangers to go in at the top.
"There's no sporting integrity to do that and that's why we accepted going into the third division in Scotland.
"This club is proud. We don't want anyone to grant us any favours or any privileges."