Alloa chairman Mike Mulraney laughs off Charles Green's demand to fast-track Rangers
Alloa chairman Mike Mulraney has laughed off Charles Green's demand that Rangers be fast-tracked through the leagues.
Last Updated: 20/03/13 1:51pm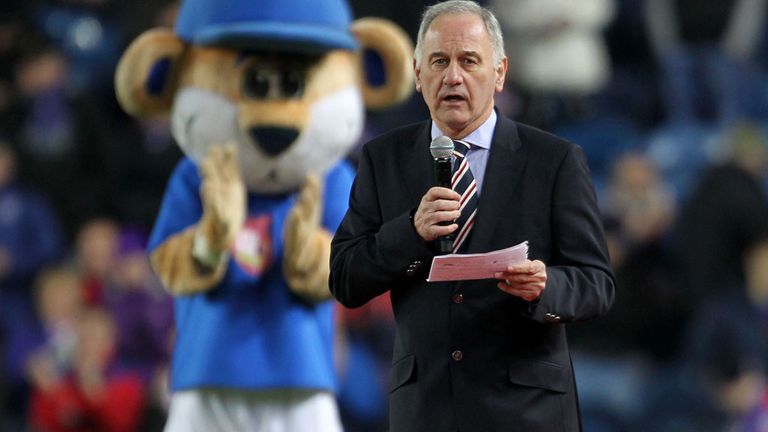 The Ibrox owner has called for the champions-elect to be promoted to the second level of the proposed 12-12-18 set-up from their current place in the fourth tier.
Alloa are currently in the hunt for their second successive promotion and Mulraney insists his club will try to earn their place in the First Division through results on the pitch.
Mulraney said: "My reaction is one of mild amusement. Wouldn't it be lovely if we all got to dictate which league we play in next season?
"Rangers are trying to bat for what is in their interests. They are entitled to put forward their case. I am entitled to ignore it.
"Alloa won the Third Division last season. Does that mean we deserve to go up two leagues? If we win promotion we'd go up on merit. That would be fair."
The Scottish Premier League clubs will meet at Hampden Park on April 15 to discuss the next move in implementing the proposed new set-up.