SPL confirms pursuit of costs for Rangers investigation
The SPL has confirmed it is pursuing costs for an investigation into undisclosed payments to Rangers players.
Last Updated: 03/04/13 3:37pm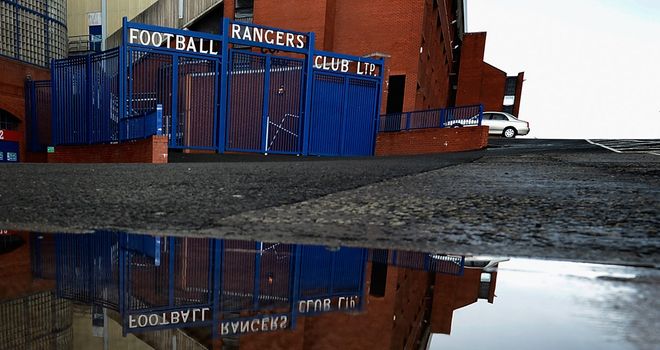 Oldco Rangers were fined £250,000 in February after being found guilty of breaching SPL rules relating to payments issued through their Employee Benefit Trust scheme from 2000 to 2011.
The inquiry, which lasted almost a year and reached a verdict through an independent commission led by judge Lord Nimmo Smith, is reported to have cost up to £500,000.
A statement from the league read: "There has been a routine application for costs given that the case was successfully pursued by the SPL."
The SPL would not expand on whether they were pursuing the newco Rangers for costs but they would have no chance of securing any from oldco Rangers, which is in liquidation.
The current Ibrox regime hit out at the SPL's move last night.
A statement read: "This matter has been dragged out long enough and we had thought Lord Nimmo Smith's verdict would have been an end to it.
"Attempting to stretch it out even further does nothing to help the image of a game torn by dissension and engulfed in turmoil.
"It is important to remember that Lord Nimmo Smith apportioned no blame against Rangers FC and thus no sanctions were imposed on this club.
"It is inconceivable, therefore, as well as ridiculous that the SPL should even think about pursuing this club for costs against what was widely regarded as an ill-conceived and unwise course of action by them in the first place."
Both oldco and newco Rangers initially stated they would not take part in proceedings but they were eventually represented by the same legal team at the hearing.