Scottish Third Division: Rangers manager Ally McCoist had 'plenty of complaints' after watching his team crash to a 2-1 home defeat to Peterhead
Rangers manager Ally McCoist had 'plenty of complaints' after watching his team crash to a 2-1 home defeat to Peterhead
Last Updated: 22/04/13 4:34pm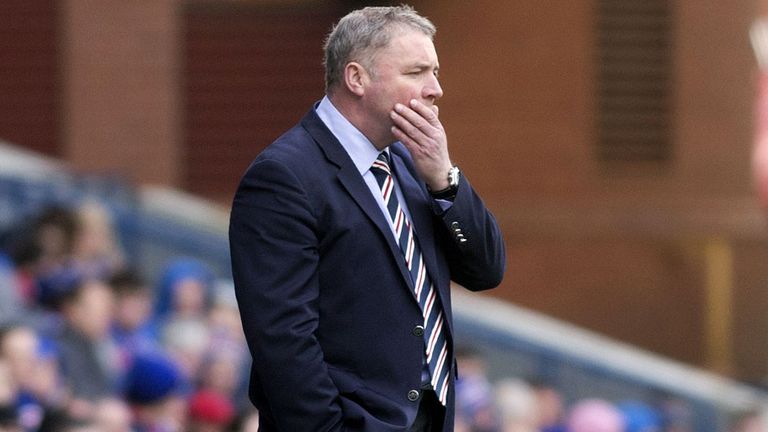 Lee McCulloch opened the scoring for the Third Division champions but goals from Scott Ross and Rory McAllister won the day for the visitors.
McCoist told the club's official website: "I've got plenty of complaints, we should have been home and dry in the first half.
"We had two chances off the post that we should have converted and obviously losing the goal, I feel like an old record player here but we basically just dropped our man at the back post and he got a free header.
"So I've got plenty of complaints, in the second half we huffed and puffed but I think actually it's really evident where we are at this moment and what needs to be done.
"Nothing has changed over the past couple of weeks. We need freshness but in terms of positives again I thought Gasparotto looks as though he is doing alright when he went on at centre back and young Stoney came on and did fine.
"There were a couple of disappointments from individuals that we are looking for.
"So as I say the boys, although they got the job done in terms of winning the league and moving on to the next step, they have a lot to play for.
"There was certainly a couple of disappointments today in terms of individual performances but some of the young lads did fine as well."