Ally McCoist issues Rangers shares plea to Charles Green and Imran Ahmad
Ally McCoist has urged Charles Green and Imran Ahmad to sell their shares to people with the same vision as the fans.
Last Updated: 27/04/13 5:11pm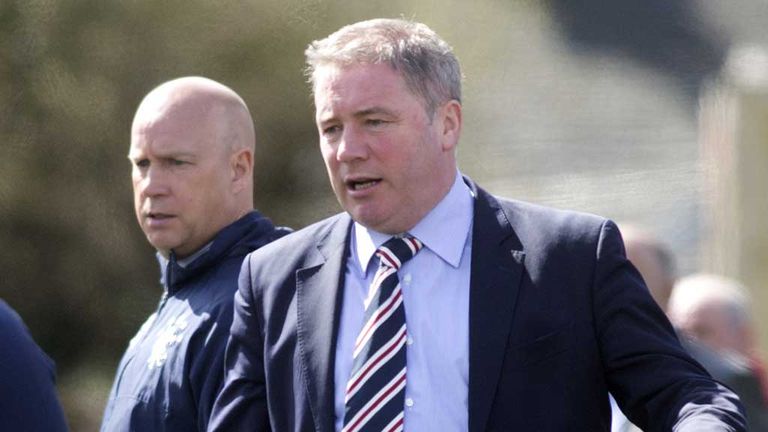 Commercial director Ahmad's departure was confirmed by Rangers ahead of the team's 4-2 victory at East Stirling.
Ahmad was part of the Green consortium which purchased the business and assets of Rangers last summer.
Green resigned as chief executive last week and is reportedly set to sell his shares to bus tycoon James Easdale.
McCoist said: "The fans need somebody to come in that they can relate to and who can agree with their vision in taking the club forward.
"If anybody deserves their club back, it's the fans. The support has been absolutely phenomenal, just when the club has needed them most. It is their club.
"Once one or two individuals start thinking it's all about them, it's not. Far from it.
"The club belongs to thousands and thousands of supporters and they are absolutely right.
"They need to get their club back and we need to get our club back."
He added: "I know for a fact that there are people here who have the club's best interests at heart.
"Their only desire is to make the club better and progress and move forward. We've got a fantastic staff and workforce.
"We have to get things right at the top, which goes without saying.
"And, when we do get things right at the top, I know for a fact that the staff and the workforce will continue to do their jobs, which they have done brilliantly."