SPL: Rangers put shareholders' EGM on hold
Rangers have put plans for an extraordinary general meeting of their shareholders on hold.
Last Updated: 06/06/13 12:24pm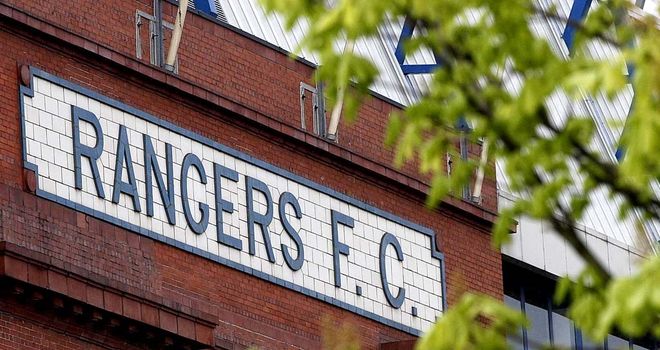 The club last month announced plans for an EGM following reports that major shareholders were preparing to oust then-chairman Malcolm Murray and fellow director Philip Cartmell and replace them with James Easdale and Chris Morgan.
But Murray has since resigned and handed his boardroom role to former manager Walter Smith.
A club statement issued on Thursday to the London Stock Exchange read: "On May 16, 2013, the company announced that it had received a notice requisitioning a general meeting of shareholders.
"The company is engaged in discussions with a representative of the requisitioning shareholder and the timetable for posting a notice to shareholders has been extended with the agreement of the requisitioning shareholder.
"Further announcements will be made as appropriate."
Easdale recently confirmed that he and brother Sandy, also his business partner, hoped to secure a boardroom slot as they continue to increase their shareholding.
The Greenock-based businessmen said they had a delicate deal to purchase more shares - believed to belong to former chief executive Charles Green - when they became available.
But Green has now agreed to transfer half a million shares to Isle of Man-based investment firm Laxey Partners Limited once stock market rules allow the switch on 7 December.
Green, who was listed as owning more than 5million shares in the latest documentation available on the Rangers website, resigned his position in April following "negative publicity" over his consortium's acquisition of the club last summer.
But the Yorkshireman last week claimed he had been vindicated by the outcome of an independent inquiry which found no evidence ex-owner Craig Whyte invested in the current Ibrox set-up.
The probe was commissioned by the Rangers board after Whyte alleged he was involved in the Green-led consortium's purchase of the club's business and assets following liquidation.
Morgan was named as one of the original investors when a consortium fronted by Green purchased the assets and business of liquidation-bound Rangers in June last year.
Green described him at the time as a "UK-based businessman representing family trusts".