Kieran Prior set to become Rangers' biggest single shareholder
Kieran Prior claims he is set to become Rangers' biggest single shareholder.
Last Updated: 13/06/13 11:22am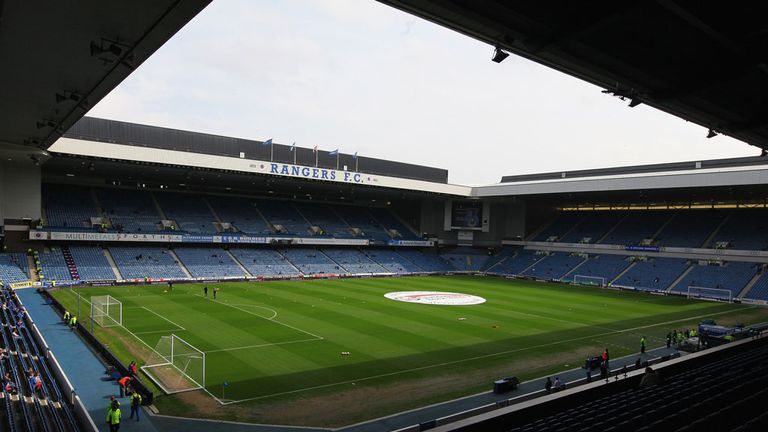 Prior, boss of private equity firm Pri Arc, has revealed he will purchase up to 1.4 per cent of the Scottish Third Division champions within the next 48 hours, in a deal worth around £600,000.
The 34-year-old, who has cerebral palsy, is ranked one of the most intelligent men in the world with a reported IQ of 234.
Prior said: "My motivation is simple. I want to see a club with a great heritage and one I've supported from a distance since I was a child grow as an institution.
"I'm not a frontman for anyone else, 100 per cent guaranteed. This is my stake and mine alone.
"The transaction to buy between one and 1.4 per cent of Rangers I hope will be completed on Thursday, or within 48 hours.
"I want to see what's under the hood of Rangers and I have the financial wherewithal to continue to buy significant shares, perhaps growing it over the coming months to between five-10 per cent.
"I have no links or associations with anyone at Rangers. I met Malcolm Murray (former chairman) a few years ago but that was in relation to asset management business."
And Prior assures Gers fans, who have been rocked by crisis since the club entered administration last year, that there is nothing to worry about.
"There is nothing venomous or tactical in my approach. Judge me on my actions, not perceptions," he added.