City investor Kieran Prior buys 1.2% stake in Rangers
A City investor has purchased a 1.2% stake in Rangers and Kieran Prior says he is interested in buying some more shares
Last Updated: 14/06/13 11:43am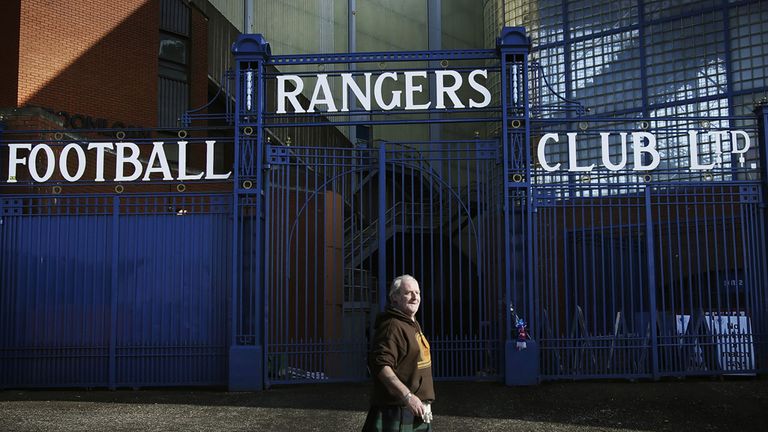 On Thursday, Kieran Prior bought 785,000 shares in the club at a cost of almost £400,000 and says he would like to be offered 'a non-executive position on the board'.
The 34-year-old former Goldman Sachs trader is keen to increase his stake and says he wants to reassure Rangers fans he has the club's best interests at heart.
He told the Daily Record: "I can confirm I've purchased 1.2 per cent of the club and I plan to increase my stake in the next 24 hours, subject to supply.
"I've put my money where my mouth is. I understand the scepticism by fans, given the way they've been mistreated in the past.
"However, it's my aim to instil a degree of confidence among the supporters and I've done what I said I would do.
"I've heard a lot of good soundbites but no effective planning and education of the fans.
"I'm no knight in shining armour but now I can look inside the club and ask questions to which the fans deserve answers to."
Prior, who has cerebral palsy and has been disabled since birth, is originally from Salford but now based in London.
He runs private equity firm PriArc and admits he would be interested in a boardroom role at Ibrox but only if invited by the club's current directors.
He added: "If I'm offered a board position I would not decline it but directors should be voted on, not placed there or coerced into position.
"It would be an honour to be offered a non-executive position on the board."