Alloa boss Paul Hartley calls for better education to combat betting 'problem'
Better education is key to fighting the "big problem" of betting among Scottish footballers, according to Paul Hartley.
Last Updated: 21/08/13 5:03pm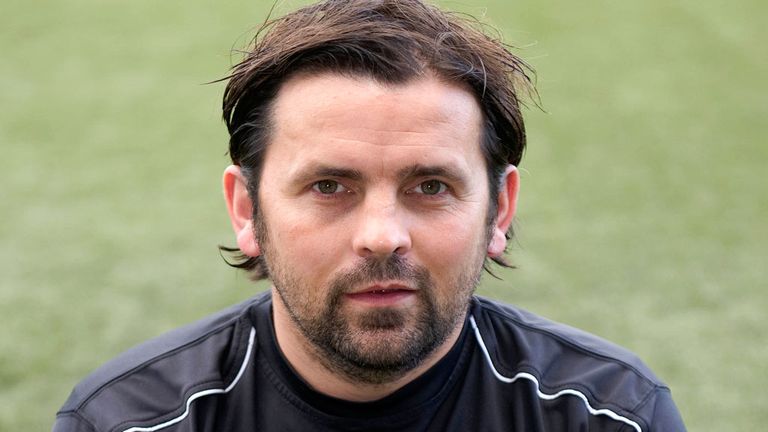 That is the view of Alloa manager Paul Hartley, who spoke to Sky Sports News in the week Rangers midfielder Ian Black was served with a notice of complaint for a serious breach of Scottish Football Association rules.
The charges against Black, which include three of betting against his then-team, have brought the subject into sharp focus.
Hartley plans to speak to his players to remind them of the regulations, but the former Scotland international is pessimistic about the chances of eradicating the problem altogether.
He said: "We've not had anyone visit the club in the two-and-a-half years I've been there.
"I think it's a big problem in Scottish football, and probably British football. We've seen the dangers, what happens, you hear in dressing rooms all the time about people betting on coupons.
"I think it's a big problem, and we need to get educated better on it, especially the younger players.
"It's something I'll have to look at now after what's happened. I'll have a meeting with the players, and tell them you just can't bet whatsoever."
Asked whether players would ever stop betting, he said: "I don't think so. I think players will always want to have a punt, it's an addiction and I've seen it happen, how it affects younger players' football and their life."
In the meantime Fraser Wishart, boss of the Scottish Professional Footballers' Association, has urged players to approach the union if they have a problem.
He told Sky Sports News: "It is something that we do all the time, going out to meet the players and talk to them.
"Any player that needs help should come forward and speak to us and we'll pass them on to the confidential counselling service.
"I think in general footballers need to be a bit more aware of the regulations that are in place at the moment. We will certainly be writing to the SFA to ask for a review and I think it's important we do it quite quickly at this time."