Rangers boss Ally McCoist says everyone must be more aware of betting rules
Ally McCoist has made a strong claim about the extent of betting among footballers and officials in Scotland.
Last Updated: 22/08/13 7:03pm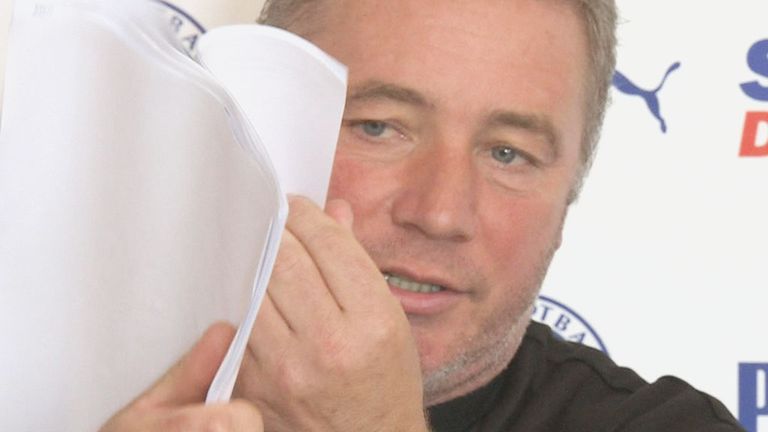 Earlier this week, Rangers midfielder Ian Black was charged by the SFA for betting on 160 matches over a 7 year period.
And while the SFA bans players from betting on any match, McCoist believes not enough people - himself included - are aware of the exact rules.
McCoist said: "I just need to get a few things straight. I have a list of players and football officials in our country that quite enjoy putting a bet on, a couple of quid here or there on a team.
"I obviously will not and will never ever disclose the names there but the boys have come up with over 100 names on a list in ten minutes.
"They feel entitled, it's a bit of enjoyment and that's fine. What I'm asking for is everybody to get round a table, whether it's the SFA, the Players Union, Ladbrokes whoever.
"Let's all sit round a table and find out what is allowed, what isn't allowed and then we can start again. That's all I can say because the rest is in the hands of Ian's lawyers but that's where we are.
"To be honest, I'm not aware of the exact rules because I haven't studied them. If it's in the rules, it's in the rules - but not enough people know them and I include myself in that.
"Let's try and resolve the matter. Surely nobody here is naive enough to think this is a one-off situation."