Scottish football: Rangers fans call for board meeting in the wake of an open forum
Rangers fan representatives have called for a meeting with the Ibrox board.
Last Updated: 29/11/13 6:57pm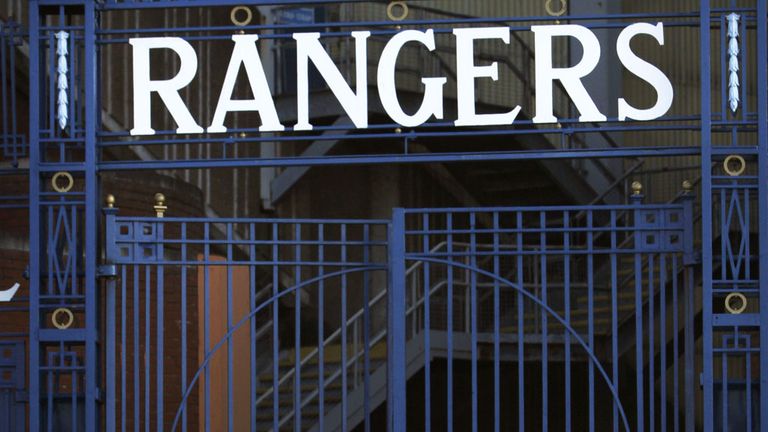 Scottish businessman Jim McColl is behind the bid to have former oldco Rangers director Paul Murray, former Light Blues chairman Malcolm Murray - and allies Scott Murdoch and Alex Wilson - voted onto the board and all five met with several hundred Gers fans at an open forum in a Glasgow hotel on Thursday night.
The Rangers board, including three new members - chief executive Graham Wallace, chairman David Somers and non-executive director Norman Crighton - and under-fire financial director Brian Stockbridge, whose position was described by the dissenting group on Wednesday as "completely untenable", were also invited.
However, none were in attendance at the event chaired by former Rangers director of football and player, Gordon Smith.
A statement for fan groups which include the Rangers Supporters Assembly, Rangers Supporters Association, Rangers Supporters Trust, The Rangers Standard, Sons of Struth, Union Bears and Blue Order, requested that the incumbent board make themselves available for a "similarly exhaustive question and answer session".
It continued: "Last night's meeting proved to be a very productive evening and we would like to offer our thanks to the fans who put it together and to Jim McColl and his team for attending.
"A number of questions have been raised on the past conduct of members of the Club board which need answering.
"Therefore we feel it is incumbent on the newly appointed board members to put themselves forward for a similarly exhaustive question and answer session with the support, if they hope to take the Club forward with the backing and trust of the Rangers support."