Rangers launch investigation into the flare incident at Falkirk
Rangers have launched an investigation into the flare incident which marred their 2-0 Scottish Cup victory at Falkirk.
Last Updated: 30/11/13 8:25pm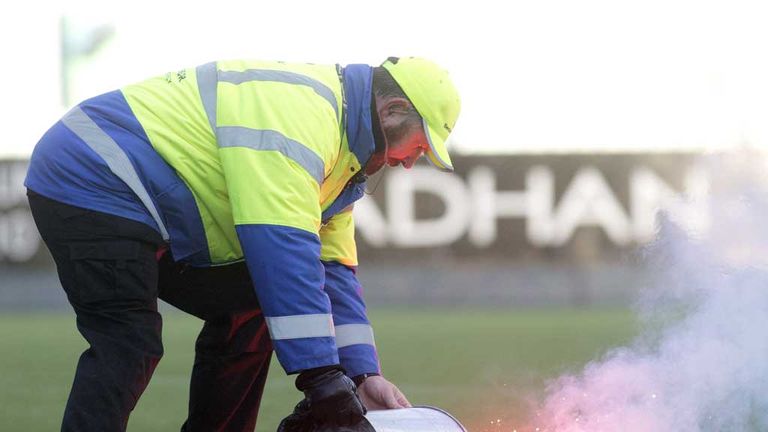 The flare was thrown onto Falkirk's synthetic pitch from a stand housing Rangers fans after the final whistle.
A club statement read: "The club is extremely disappointed that a flare was set off from the North Stand at today's game against Falkirk.
"These devices are inherently dangerous and represent a real risk to fans, players and match officials.
"Today's incident has resulted in the playing surface being damaged and the club are now investigating this matter and will be supporting the police with their inquiries."
Falkirk manager Gary Holt said after the game: "It's something that's happened and it's not a nice thing. I don't think Falkirk are too happy about it.
"It's mindless people who come to football sometimes and just want to be disruptive but you can't ban everyone."