Former Rangers director Dave King accepts offer of a meeting with the current board
Dave King has welcomed Rangers' offer of showdown talks after their bitter public row escalated further on Monday.
Last Updated: 15/03/14 2:07pm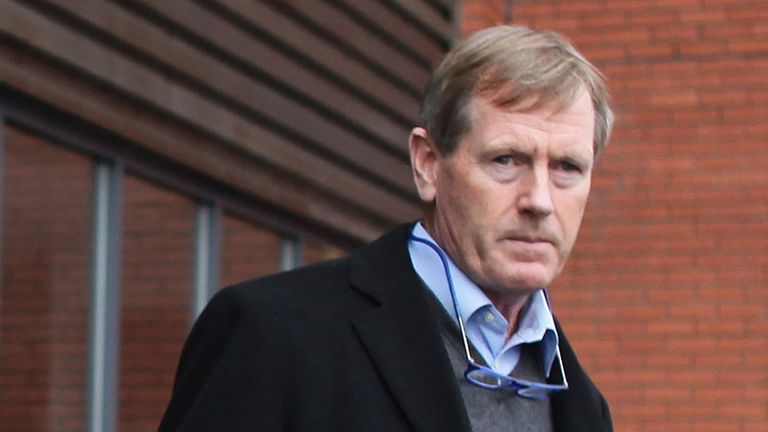 King, who ploughed £20m into oldco Rangers, last week asked fans to withhold season ticket money due at the end of this campaign in an effort to starve out the current board.
He called on fans groups to unite and place any monies set aside for season books into trust and handed over to the League One side only on a game-by-game basis.
King admitted he had little faith in the board and was keen for their long-suffering fans to ring-fence cash rather than pay it in a lump sum.
The move infuriated Rangers chairman David Somers who wrote an open letter to the South Africa-based businessman summoning him to a meeting to explain his recent attacks on the board.
In the letter, Somers said King's 'statements and innuendos are very damaging to the club', but, in a statement of his own, the former Rangers director has hit back.
"Thank you for your email that I had sight of this morning," said King, who is due to fly to Scotland next week for meetings with supporters.
"I also received a copy of your press release stating that I have been 'summoned' to a meeting with the board to explain myself.
"I feel rather like the headmaster is looking to give me a caning. It is most unfortunate that you have sought wide media coverage of what should really be a private invitation. I feel compelled to respond in similar vein.
"I reviewed my two statements in light of your email and don't find anything astonishing in them whatsoever. They neatly and uncontroversially depict the present state of affairs at the club and the ongoing attitude of the board.
"Similarly, I can't detect any innuendos. It seems to me that my thoughts are stated pretty clearly and directly. Additionally, there seems nothing potentially damaging to the club.
"In fact, the opposite seems to be the case. I accept however that my comments could be perceived as damaging to certain interests that are represented on the board. I don't equate that with damaging the club. The club is much bigger than the present board.
"I am delighted to meet with the board to discuss the present funding crisis and can do this on my forthcoming visit. I am not clear what 'allegations' you wish me to explain as I can't find any in my statement.
"It will assist in my preparation if you provide me with a list of specific 'allegations' that you want me to address.
"Incidentally, the irony of a board that has steadfastly refused to enlighten fans now demanding clarity from others has not been lost on me."